Back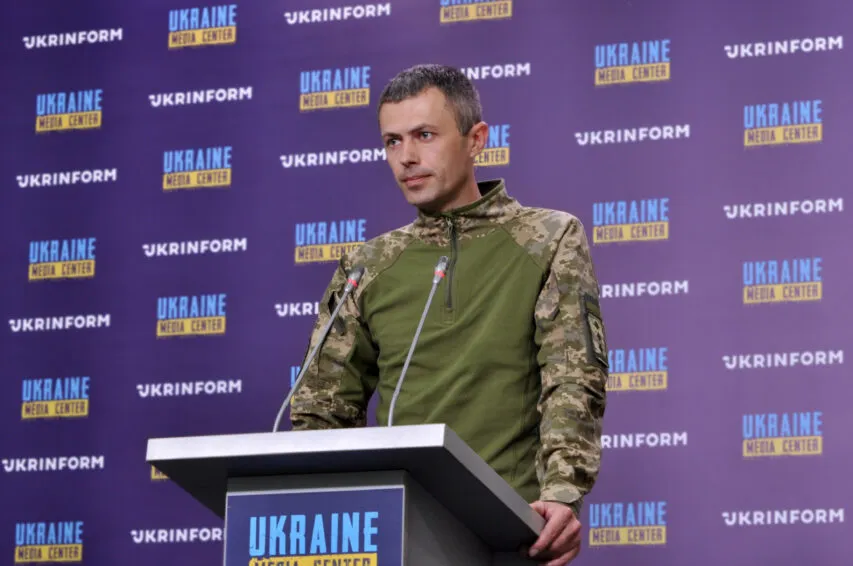 Андрій Демченко, Медіацентр Україна - Укрінформ, 4 липня
July 4, 2022, 15:06
During the Week, russia Shelled Ukraine's Settlements on the Border over 100 Times," Andrii Demchenko
russia still keeps a certain number of units just across the border with Chernihiv and Sumy Oblasts. They do this as a provocation to draw in Ukraine's Armed Forces. However, no assault groups have been observed.
Andrii Demchenko, Spokesperson for the State Border Guard Service of Ukraine, disclosed this fact during his briefing at Media Center Ukraine — Ukrinform.
"The foe shells settlements in Sumy and Chernihiv Oblasts every day using mortars and artillery; there were cases of dropping explosive items from UAVs. More than 100 artillery attacks were recorded in a week.
The State Border Guard Service has not observed substantial changes in the situation and nature of operations on the part of belarus. There are no indications of their forming assault forces.
"Units of the belarusian armed forces are on duty at their border. The State Border Guard Service of Ukraine has taken notice of the engineering work and the use of EW systems," he said.
The situation in the Transnistrian section is under control and without provocations.
Read more: https://mediacenter.org.ua/news