Back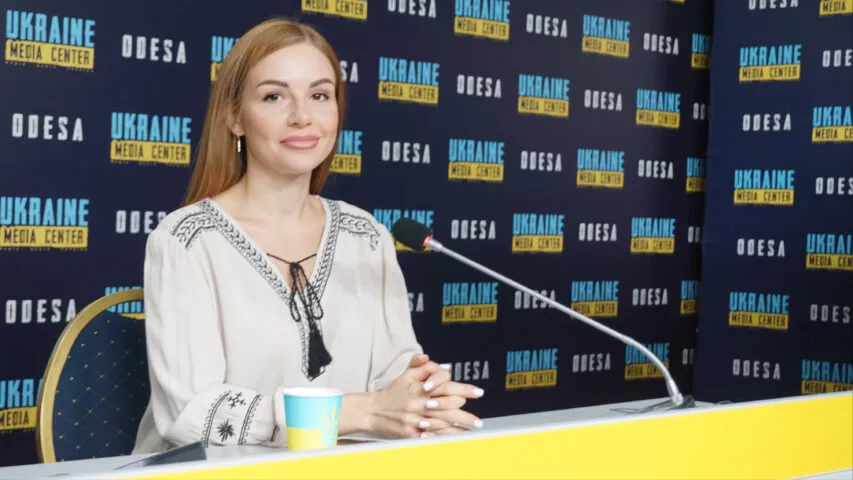 Photo by Media Center Ukraine – Odesa: Valeriya Abdal, co-founder of the "Dity Heroiv" (Children of Heroes) charitable foundation
September 14, 2023, 12:41
During the full-scale war, more than 6200 children have been under the care of the "Dity Heroiv" (Children of Heroes) Foundation
At the beginning of 2023, there were more than 2000. Valeriya Abdal, co-founder of the "Dity Heroiv" (Children of Heroes) charitable foundation, told this at a briefing at the Media Center Ukraine – Odesa.
She added that about 500 of them are children from Odesa region.
"During the full-scale invasion, we have 6200 children under our care. In early February 2023, there were more than 2000 children. This is a terrible tragedy. And these are only the children of our foundation," – Valeria Abdal said.
She added that on Children's Day, the foundation's wards received gifts, and by September 1, 1,500 children received stationery sets for school and are still receiving them.
In addition, thanks to the foundation's donors, 623 children received health insurance. The children and their guardians also receive regular psychological counseling and additional courses in school subjects such as English language, Ukrainian language and math. According to Valeria Abdal, the foundation's beneficiaries who are abroad will also receive help with school subjects.
"We also organize psychological and recreational camps for our children. Such camps have already been held abroad, in Mykolaiv region and Zakarpattia region. Over the course of the foundation's work, 1000 children have attended the camps," Valeria Abdal said.
Another area of the foundation's work is online and offline meetings with stars.
"Magic Five, Alyona Alyona, Lesya Nikitiuk, Dmytro Komarov, Andriy Bednyakov, Olga Harlan, and Nadiia Dorofeeva joined us online. Hector Jimenez-Bravo personally conducted a master class for the children of Odesa region. Now the children are really looking forward to seeing Jijo. I would also like to invite Monatic," the co-founder of the foundation said.
The foundation's wards also participate in international events.
"From August 18 to September 24, the exhibition "War Diaries: Unheard Voices of Ukrainian Children" is taking place in Amsterdam. Two of our beneficiaries are going to go there soon… The world is a bit tired of donations to Ukraine, so we need to constantly remind ourselves," Valeria Abdal said.
Read more: https://mediacenter.org.ua/news