Back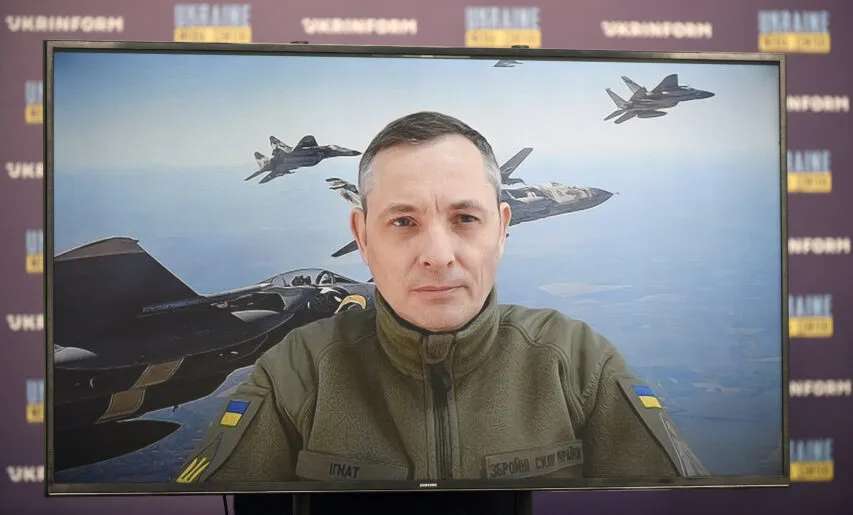 Iurii Ihnat, Speaker of the Air Forces Command of the Armed Forces of Ukraine, Media Center Ukraine — Ukrinform
February 10, 2023, 15:51
During the air attack on February 10, 61 out of 71 missiles were shot down: they were carried out from volgodonsk, the Caspian Sea, and the Black Sea — Ihnat
The massive shelling of Ukraine's territory began on the eve of February 10 with Shaheds and S-300 missiles, and in the afternoon, 61 out of 71 cruise missiles were shot down. Iurii Ihnat, Speaker of the Air Forces Command of the Armed Forces of Ukraine, made this statement during a briefing at the Media Center Ukraine — Ukrinform.
"The enemy launched an attack not in the morning but at night. It was a Shahed reconnaissance attack. There were few of them, only 7: perhaps it's to economize. The attack was carried out from the eastern coast of the Sea of Azov. 5 Shaheds were destroyed. Then 5 out of 6 Kalibrs were shot down in the morning attack. In addition, regarding the night strikes, we should also note the enemy launching S-300 massive ballistic missile strikes from the direction of temporarily occupied territory of Zaporizhia region in Tokmak area and from Belgorod region attacking Kharkiv region," said the spokesman.
Iurii Ihnat gave more details on the shelling that took place in the morning and afternoon of February 10.
"61 missiles out of 71 were shot down, without including those nighttime S-300 complex attacks. We are talking about X-101 and X-155 missiles from strategic bombers from the northern Caspian Sea area, as well as from Volgodonsk in the Rostov region. Kalibr cruise missiles were also fired from the Black Sea area — these are a frigate, a missile cruiser, and a submarine," the spokesman noted.
Read more: https://mediacenter.org.ua/news