Back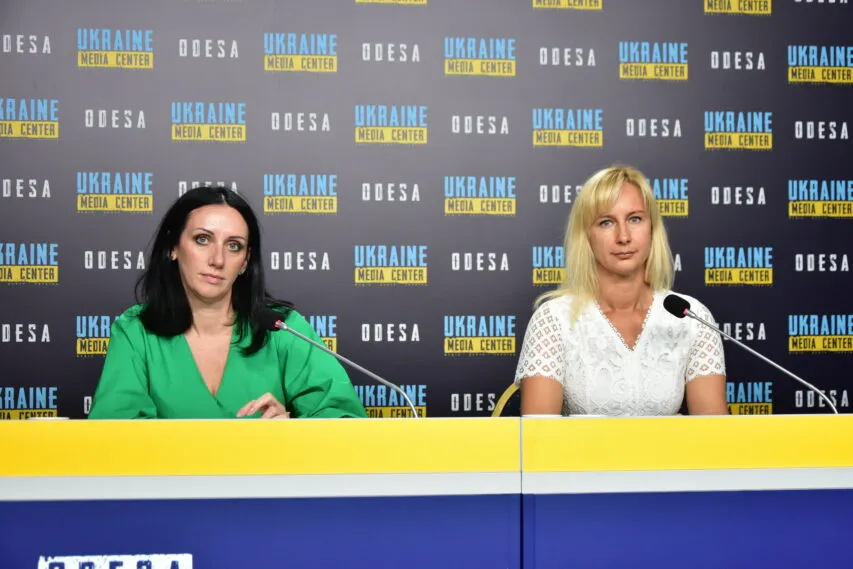 Photo by Media Center Ukraine – Odesa: Tetyana Rybak, medical director of HIV and hepatitis care at the municipal enterprise "Odesa regional center for socially significant diseases"; Olena Kolodenko, director of the municipal non-profit enterprise of the Odesa city council "Primary Health Care Center №3"
July 27, 2023, 12:52
During 2023, more than 1200 people were treated for hepatitis C in Odesa Oblast, most of them military personnel – the center for socially significant diseases
This is more than twice as in 2022. Tetyana Rybak, medical director of HIV and hepatitis care at the municipal enterprise "Odesa regional center for socially significant diseases", told this at a briefing at the Media Center Ukraine – Odesa.
"According to national experts, 5% of the population has hepatitis C, 3% of these people have access to treatment, 2% of the population has hepatitis B, 3.7% of these people have access to treatment. But I would like to note that in six months of 2023, more than 1200 people were treated for hepatitis C in Odesa region, most of them are military personnel. Apparently, because they are constantly undergoing medical examinations," – the expert noted.
Olena Kolodenko, director of the municipal non-profit enterprise of the Odesa city council "Primary Health Care Center №3", added that early detection of the disease is very important in the treatment of hepatitis.
"Now every citizen has the opportunity to get tested for hepatitis free of charge. On June 28, mobile teams will be working in the city and region from 10 am to 1 pm to test everyone. In case of a positive test, a person will receive advice on how to be treated. I should add that today, hepatitis B and C are not a death sentence. Thanks to direct-acting drugs, 95% of treatment is effective," – the expert added.
Read more: https://mediacenter.org.ua/news