Back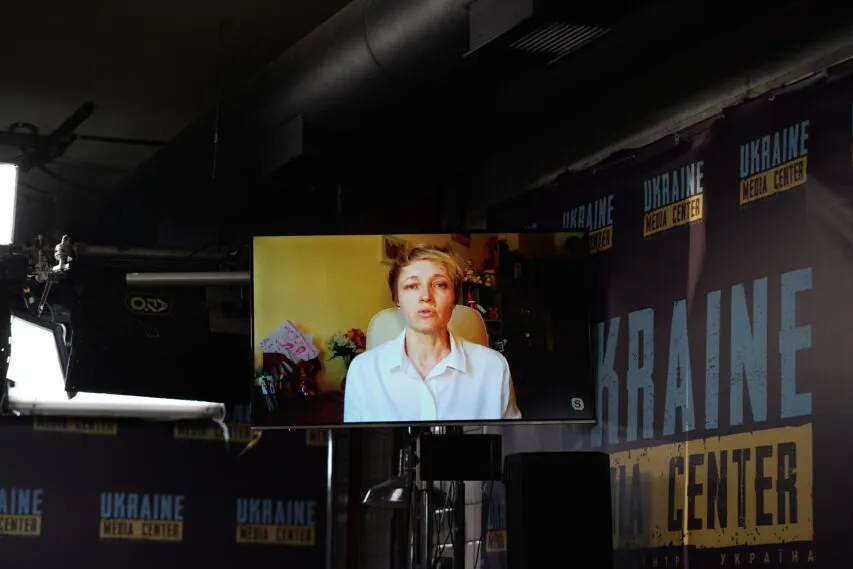 Ольга Трофімцева, посол з особливих доручень при Міністерстві закордонних справ України, 20 червня, 2022
June 20, 2022, 12:51
"Due to Inability to Export by Sea, the Agrarian Sector is Short about USD 170 Million per Day," Coordinator of the Exporters and Investors Council
Every day, the agrarian sector is USD 170 million short due to being unable to export by sea. Olga Trofimtseva, Ambassador at Large with the Ministry of Foreign Affairs of Ukraine, Coordinator of the Exporters and Investors Council, told this during her briefing at Media Center Ukraine. The Ministry of Agrarian Policy of Ukraine prepared the relevant calculations earlier.
According to her, the losses incurred by the state can be even greater if we include the products stolen in temporarily occupied territories and the destruction.
"Here, we should add grain effectively stolen in the temporarily occupied territories. And not only grain. We have already seen them stealing steel foundry products from Mariupol. So, we have to include them as well. We also include the damage caused by damaging or destroying production and logistical facilities, including grain elevators. So, the damage is much larger. Again, the current estimates start from USD 6 billion and higher," Olga Trofimtseva summarized.
Read more: https://mediacenter.org.ua/news