Back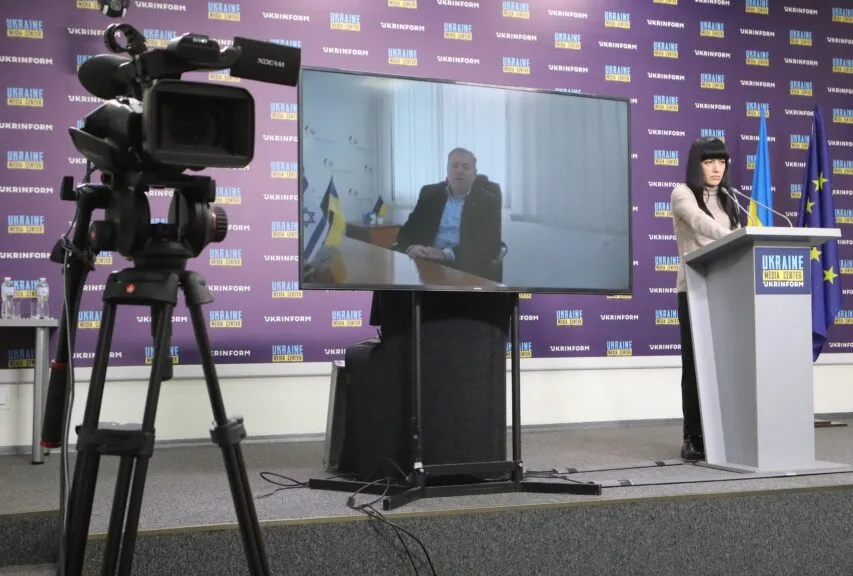 Yevgen Korniychuk, Ambassador Extraordinary and Plenipotentiary of Ukraine to Israel, Media Center Ukraine — Ukrinform
January 13, 2023, 15:47
Drones Supply to russia by Iran Should Push Israel for More Active Cooperation with Ukraine — the Ambassador of Ukraine to Israel
Iran's actually going to war against Ukraine by its provision of drones to russia should push Israel for more active cooperation with our country. Yevgen Korniychuk, Ambassador Extraordinary and Plenipotentiary of Ukraine to Israel, made this statement during the briefing at Media Center Ukraine — Ukrinform.
"After Iran actually had gone to war by providing russia with its drones, the old Middle East adage "the enemy of my enemy is my friend" was confirmed. This situation should push Israel to cooperate more actively with Ukraine. What I believe in, actually, and we do our best for this," Yevgen Korniychuk said.
The Ambassador noted that Israel's attitude is about avoiding public discussions of the military-technical assistance provision.
"There are many projects that we can not comment on publicly. As for the official points that we can comment on, the work is underway to transfer Israeli technology related to missiles and drones smart notification. This technology is officially transferred by Israel. But that is not quite what the leadership of our state expected. We need much more active military technical cooperation. And to have some particularities on the Iranian drones basically, I hope a few more weeks are needed," the Ambassador said.
Read more: https://mediacenter.org.ua/news