Back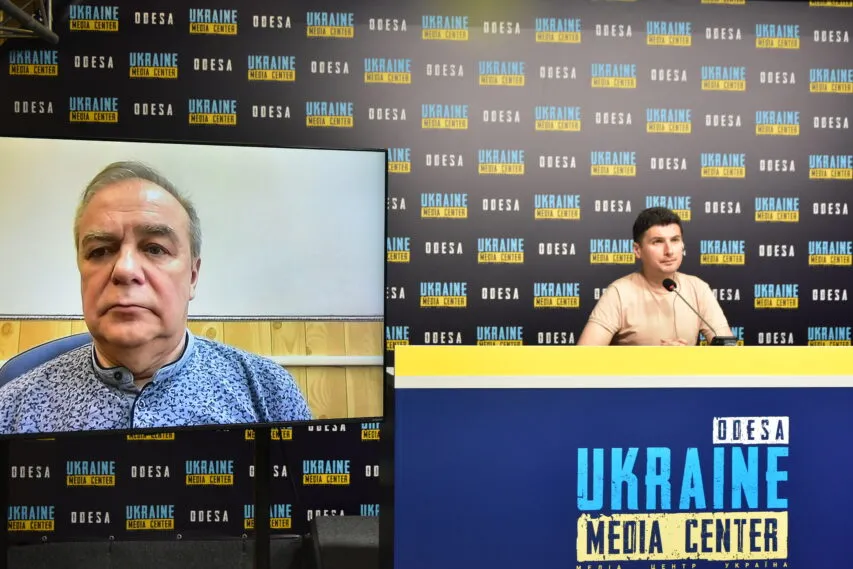 Photo by Media Center Ukraine – Odesa: Ihor Romanenko, Lieutenant General (retired), Deputy chief of the General Staff of the Armed Forces of Ukraine (2006-2010)
May 23, 2023, 15:03
Downing of russian SU-35 in Kherson region may reduce intensity of shelling –  military expert
However, the enemy will look for other ways to harm the defense forces and civilians. This opinion was expressed at a briefing at the Media Center Ukraine –  Odesa by Ihor Romanenko, retired lieutenant general, deputy chief of the General Staff of the Armed Forces of Ukraine (2006-2010).
As the Ukrainian Air Force reported in its telegram channel, "At the end of the day on May 21, a russian Su-35 fighter jet "took off negatively" in the territorial waters of Ukraine in the Kherson region!"
"In my opinion, it was an ambush for the Russians, who were used to flying there, were very slow and did not expect a shot. It was like with the Moscow cruiser. I believe that this will reduce air attacks on Kherson region, the enemy will fly less into the area of our air defense," – the expert said.
However, he noted that the enemy will be looking for other opportunities to shell Ukrainian defense forces and civilians.
"They shell Kherson a lot from S-300 systems, and they also have S-400 systems, and the enemy has a lot of shells for these weapons," – the expert added.
Read more: https://mediacenter.org.ua/news