Back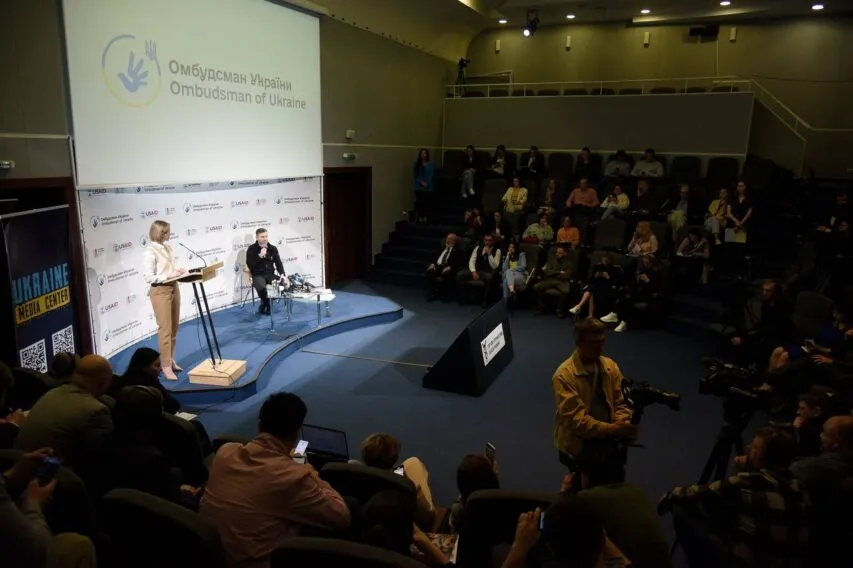 May 4, 2023, 20:52
Dmytro Lubinets: We're in communication with russia on the return of civilians, it happens practically on a daily basis
The Office of the Human Rights Commissioner of the Verkhovna Rada is in communication with the russian federation on the issue of the return of Ukrainian civilians, who are currently held hostage by russia, on an almost daily basis.
Dmytro Lubinets, the Ukrainian Parliament Commissioner for Human Rights, made this statement during a press conference in Kyiv, the information partner of which was Media Center Ukraine — Ukrinform.
"As for civilians, there is some communication. This is what I can say publicly. I cannot say through which channels this happens, because it is not just one channel. The channel, which I disclosed publicly, is the communication between me and (Tatyana – Ed.) Moskalkova. I am not sure if it will be appropriate in relation to the human rights institution, if I call her the head of such an institution, because I sincerely believe that there is no human rights protection system on the territory of the russian federation. But despite all that, she officially occupies this position. We're in communication, it happens practically on a daily basis, now through authorized employees. One person has been assigned to it in our institution, one person has been assigned in Moskalkova's institution, we exchange letters and various information every day," said Dmytro Lubinets.
In addition, he added that respect to Ukraine's national interests, making sure there is no harm to Ukrainian citizens and the achievement of concrete results are the main criteria for conducting negotiations with the russian side.
Read more: https://mediacenter.org.ua/news