Back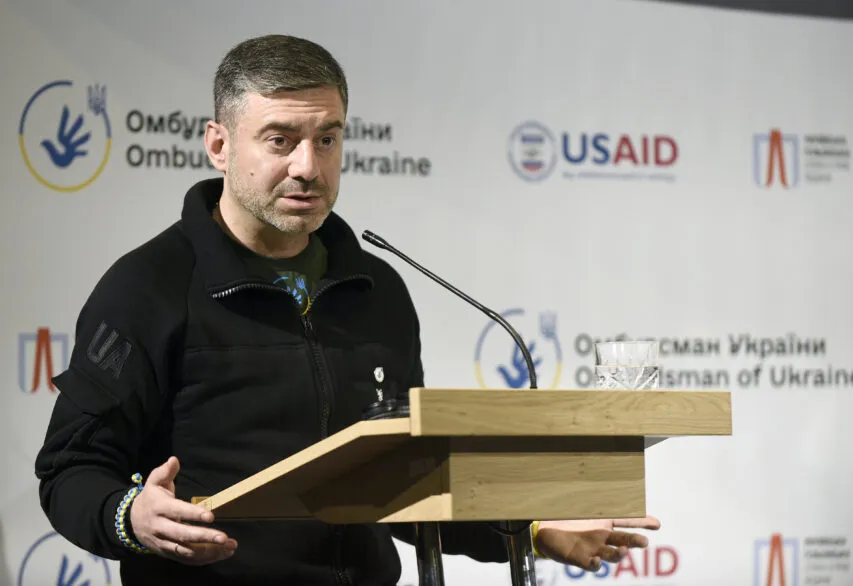 Dmytro Lubinets, the Ukrainian Parliament Commissioner for Human Rights, Media Center Ukraine – Ukrinform
May 4, 2023, 20:56
Dmytro Lubinets reports on the occupation authorities' taking a census of citizens with russian passports
The authorities in the temporarily occupied territories are conducting a population census either on having a russian passport issued or not.
Dmytro Lubinets, the Ukrainian Parliament Commissioner for Human Rights, made the relevant announcement during a press conference in Kyiv held in information partnerships with the Media Center Ukraine – Ukrinform.
"Over the past two weeks, we have been recording the facts of russia created groups making apartment and house-to-house rounds in rural areas, where everyone with a Russian passport and those without is a subject of census inspections," said the ombudsman.
Dmytro Lubinets also said that over the past two weeks, the Commissioner for Human Rights Office has been recording facts of Ukrainian citizens having no russian passports issued being subjected to physical violence in the form of beatings and taken to an unknown destination, as well as threats to nationalize movable and immovable property in the temporarily occupied territories.
"I would say that the russia has begun to form a new list of free hostages. These people have one only fault: residing in the temporarily occupied territory of Crimea without a Russian passport. They are being captured and taken prisoner," the commissioner said.
Lubinets also assured that russian passports issued in the temporarily occupied territories to those Ukrainian citizens who are not among the local authorities would not be punished after de-occupation.
"Of course, there will be inspections to carry out, but there will definitely be no criminal punishment for the mere fact of getting a Russian passport," he said.
Read more: https://mediacenter.org.ua/news