Back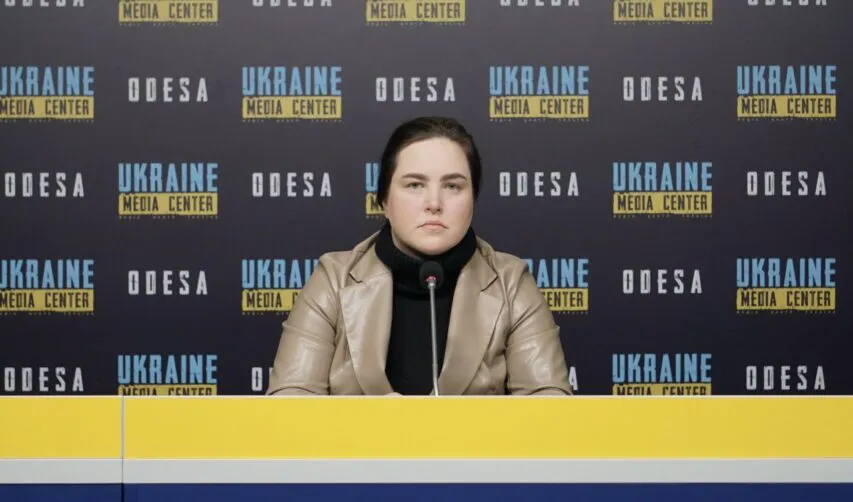 Photo by Media Center – Ukraine: Vira Yastrebova, director of the "Shidna Pravozahisna grupa" (Eastern Human Rights Group)
April 20, 2023, 14:13
Dissident Ukrainians will be replaced by russian inhabitants at the occupied territories – human rights activist
Terror against residents will only intensify, and it will be in a more severe form than it was in the so-called "L/DNR". Vira Yastrebova, lawyer, director of the NGO Eastern Human Rights Group, told about this at a briefing in the Media Center Ukraine – Odesa.
"Those who will not undergo brainwashing will be moved to the russian federation and replaced by russians. This is done in order to create an environment that has been tolerating Putin's dictatorship for years," – the human rights activist said.
Ukrainians, according to Vira Yastrebova information, will be forced to go to the farthermost disctricts of the russian federation, as it was done in 2014 under the "Compatriots" program.
"Our people back in time faced another deception. They were used as an example that Ukrainians voluntarily return to the russian federation. But we know such cases when people went to god-forsaken place and worked for pennies. And then they could not return to Ukraine, because the russian federation allocated funds only to one end," – the human rights activist noted.
However, many people are simply left with no way out, because the prices of medicines and essential products in the temporarily occupied territories are at least five times higher, added Vіra Yastrebova.
Read more: https://mediacenter.org.ua/news