Back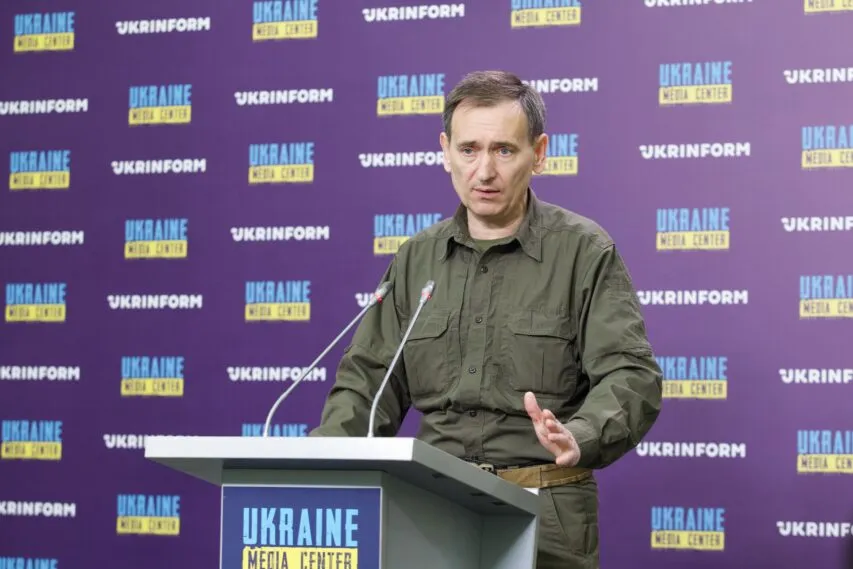 Fedir Venislavskyi, People's Deputy of Ukraine, Member of the Parliamentary Committee on National Security, Defense and Intelligence, and Representative of the President of Ukraine to Verkhovna Rada of Ukraine, Media Center Ukraine – Ukrinform
March 28, 2023, 15:54
Discussion on the putin's tribunal form is underway – Fedir Venislavskyi
Today, both government officials and international partners do not doubt an international tribunal for putin. The form of the court establishment is currently being discussed.
Fedir Venislavskyi, People's Deputy of Ukraine, Member of the Parliamentary Committee on National Security, Defense and Intelligence, and Representative of the President of Ukraine to Verkhovna Rada of Ukraine, made the relevant statement during a briefing at Media Center Ukraine – Ukrinform.
"This should be a separate ad hoc court created specifically to investigate a specific international legal crime, which is the crime of unprovoked aggression, which the russian federation unleashed in 2014 and expanded in 2022," the MP said.
He noted that two models of court decision-making are currently being considered. Inter alia, "the option that satisfies the broader international legal community in terms of its perception is the option of creating the court under the auspices of the United Nations."
"A legal problem arises here proceeding from the fact of Russia having the status of a permanent member of the UN Security Council. Moreover, this right was arrogated by russia itself. But today, UN members don't have a unified position to recognize the illegitimacy of russia's membership in the UN Security Council. Therefore, we must be aware of russia blocking any resolution of the UN Security Council using its veto power. Hence, we should not expect approval of an international criminal court creation while russia remains a member of the UN," said Venislavskyi.
In addition, the politician noted that there is another option – the one of the UN General Assembly making a decision. According to the MP, it is not subject to veto by russia.
"The resolutions of the General Assembly that were adopted regarding the war in Ukraine waged by russia is a sign of 140-145 allied countries that could potentially vote for establishing such a court. We will do everything possible to ensure that the UN General Assembly votes in favor of establishing such a court to enable its further creation. Having any opposition or problems occur, we will work with those partners who have already expressed their readiness to participate in such an international court. And there are already several dozen of those willing to create a separate international treaty to establish a separate international tribunal. And then, using the potential of this newly created international criminal court, we hope that russia faces trial as a defendant."
Read more: https://mediacenter.org.ua/news