Back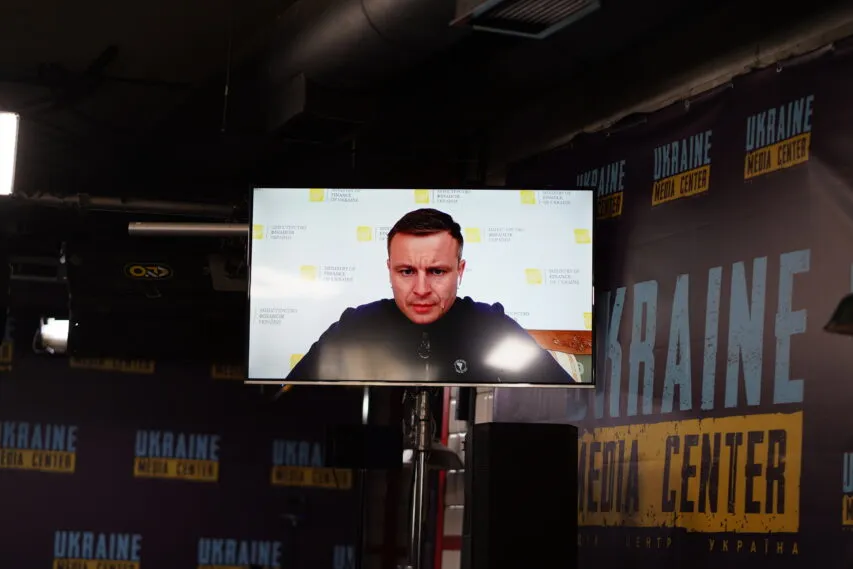 April 7, 2022, 15:37
Despite the war, we hold the hryvnia and control inflation — Minister of Finance Marchenko
Minister of Finance of Ukraine Serhii Marchenko said during a briefing at Ukraine Media Center that Ukraine remained financially stable even during the full-scale russian aggression. In the first month of the war, the population was saved from panic, and the national currency – from devaluation. According to the Minister, main payments are done on time and part of pensions for April have been paid ahead of schedule in March.
Of course, there is a drop in revenues, says the Minister, because every day of the war results in budget losses of about UAH 2 billion.
«We see a slump in terms of value added tax for March. We collected about 60%, i.e., the losses were 30-40%. With regard to personal income tax and the single social contribution (SSC), the situation was better. With respect to the SSC, UAH 1.8 billion in March means the losses were small. It means that companies pay salaries even if they are not operating or in the process of moving», — Marchenko said.
The Minister hopes that companies relocating to the territories without active warfare will continue paying taxes in full, despite the relaxations provided for by the Government.
«I call on businesses: even if it is possible to benefit from the tax holidays, please make everything possible to continue paying more taxes. This is important, as it helps us to go through difficult times easier, to pay pensions, and to support the army», — calls on the Minister of Finance.
Serhii Marchenko says that the state budget operates under martial law conditions. This made it possible to sequester the budget by more than UAH 180 billion.