Back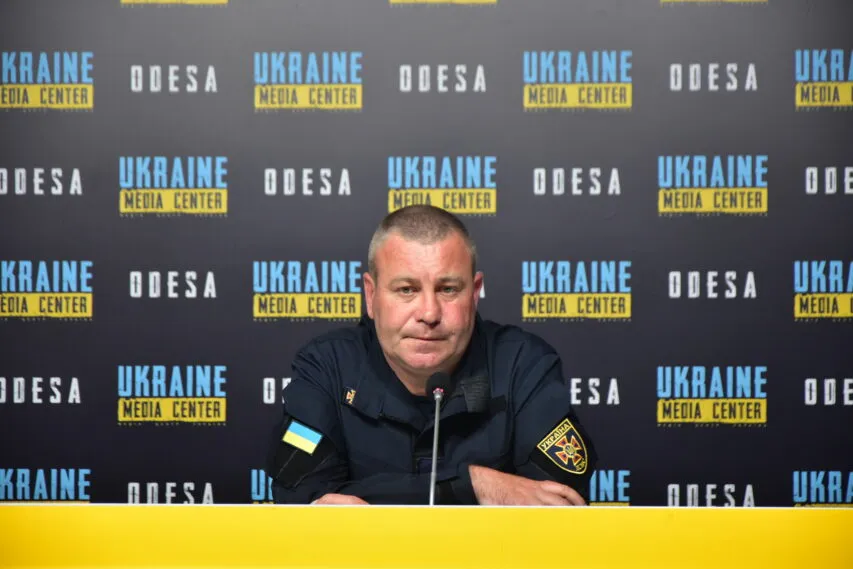 Photo by Media Center Ukraine – Odesa: Roman Drach, нead of the pyrotechnic work group of the special emergency and rescue group of the Main department of the State Emergency Service of Ukraine in the Odesa region, who recently returned from the de-occupied territories
May 19, 2023, 14:47
Demining of agricultural land in Donetsk region has not started –  demining expert
Currently, the main task of deminers is to clear housing and critical infrastructure so that people were able to return home. This opinion was expressed at a briefing at Media Center Ukraine – Odesa by Roman Drach, head of the pyrotechnic work group of the special emergency and rescue group of the Main department of the State Emergency Service of Ukraine in the Odesa region, who recently returned from the de-occupied territories.
He said that during his last rotation, his unit worked in the de-occupied territories of Kramatorsk district, Donetsk region, and was engaged in demining housing, roads and roadsides, critical infrastructure facilities such as water pipes, power lines, etc.
"While farmers in the Kharkiv region are already sowing fields, in the Donetsk region we are not talking about de-mining. We still need to clear housing and critical infrastructure so that people can return to their homes," – noted Roman Drach.
He added that it can take a group of sappers one or two days to clear a standard dwelling.
"The russians can mine everything – household appliances, toys, furniture, everything where an explosive device can be hidden. They can even insert a grenade into a chandelier, and when a person turns on the light, it explodes," – the expert noted.
Read more: https://mediacenter.org.ua/news