Back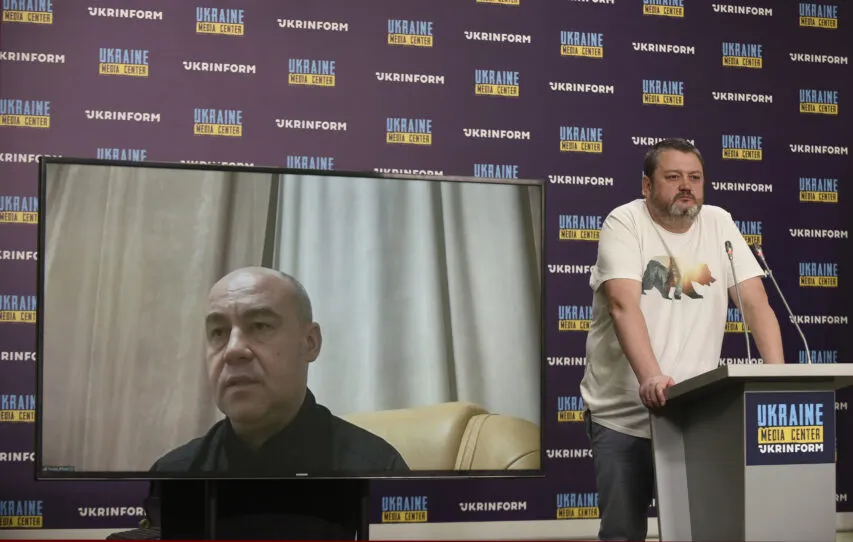 Serhii Nadal, Mayor of Ternopil, Media Center Ukraine — Ukrinform
May 15, 2023, 14:14
Damage to destroyed goods in Ternopil warehouses estimated at tens of millions of hryvnias — Serhii Nadal
As a result of rocket attacks on Ternopil on the night of May 13 to 14, two people were injured. In particular, one person received shrapnel wounds, another received burns. Besides, industrial and warehouse buildings, infrastructure facilities, and educational institutions were damaged.
Serhii Nadal, Mayor of Ternopil, made this statement during a briefing at Media Center Ukraine — Ukrinform.
He noted that individual citizens are filing appeals regarding damaged private property and commercial objects.
"There are separately recorded appeals from residents about damaged vehicles and private cars. There is currently one appeal regarding damage to a detached house. There are about 60 reports of damage to commercial facilities. Near Ternopil, a number of country houses and summer houses were destroyed, many of which cannot be restored at all due to the rocket strike," he said.
Serhii Nadal reported that the damage to destroyed goods in the warehouses of the religious organization, the Light of the Reformation, is estimated at tens of millions of hryvnias.
"The damage to the building, on which the debris fell, that was destroyed at night, is estimated only based on the goods and material values of what was in the warehouses there. It is tens of millions of hryvnias. It is very telling that it is a religious organization that was hit. It was providing assistance to internally displaced persons, assistance to churches. This is the "Light of the Reformation" organization, all their warehouses containing food, hygiene products, and other things for the needs of the population were completely destroyed," the mayor noted.
In addition, Serhii Nadal said that as a result of the missile attack on the city, the building of the university in Ternopil was damaged.
"This is one of the buildings of our Ternopil University. Work to replace windows has already been organized there. Only the windows and doors were destroyed, the building itself remained intact."
The mayor of Ternopil emphasized that currently the committees are recording all the inflicted damages. In parallel, both investigative and operational groups and a special commission formed out of specialists, including architects, designers, and experts, are working to study the damage caused to the infrastructure itself and separate objects.
Read more: https://mediacenter.org.ua/news