Back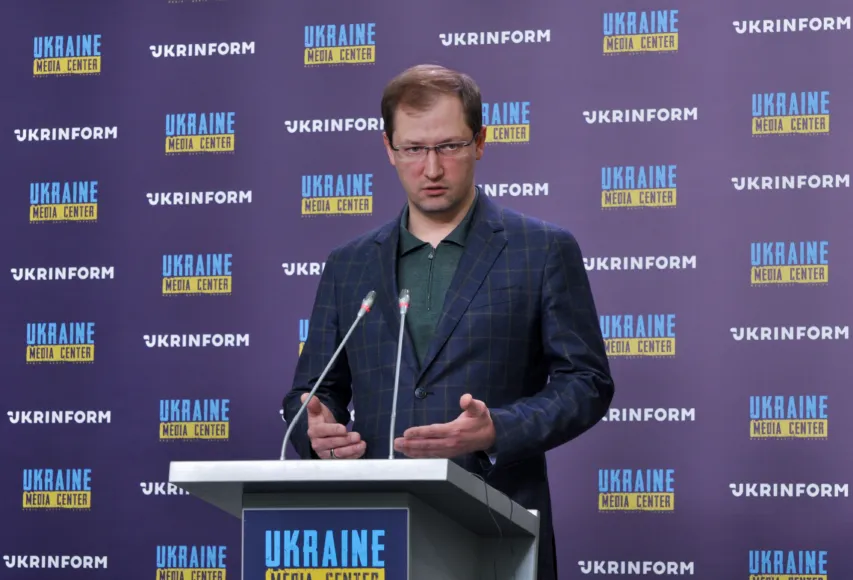 May 19, 2022, 13:10
"Damage Caused by russia in Chornobyl Zone Exceeds UAH 2.5 Billion," Ministry of Environmental Protection
Ukraine's Ministry of Environmental Protection and Natural Resources has recorded all environmental crimes perpetrated by russia since the first days of the war. The whole world's attention was riveted to the Chornobyl Exclusion Zone, where ruscists tried to commit acts of nuclear terrorism. The damage caused by russia can now be disclosed.
Ruslan Strilets, Minister of Environmental Protection and Natural Resources of Ukraine, stated this during his briefing at Media Center Ukraine — Ukrinform.
"The russian invaders did much damage to Chornobyl Reserve, an area of great importance and value. Damage determined on a preliminary basis exceeds UAH 2.5 billion. They rendered inoperable some of the radiation control posts. This system has already partly resumed its operation. The ruscists destroyed a novel laboratory, the only one of its kind in Europe, and some computer hardware. They burnt 12,000 hectares of ground, and a part of the ecosystem is lost forever. The invaders left a lot of explosives and planted mines all over the area. Specialists of the State Emergency Service work on demining everything," he said.
The Minister of Environmental Protection and Natural Resources indicated that this was the first conflict in the world in the last 20 years to cause such massive damage to the environment, "russian missiles hit petrol depots and plants with hazardous substances. So far, we have had 245 events of ecocide within Ukraine's territory and on the seas. In Kyiv Oblast, 34 events were registered, which is the highest number ever.
Ruslan Strilets emphasized that the work to document crimes is going on. Poland helps a lot. In addition to 12 cars provided for Ukraine's Armed Forces and the forestry department, Poland's Ministry of Ecology promised to supply a modern mobile lab to help with capturing the damage information and indicating the environmental damage in real-time.
Read more: https://mediacenter.org.ua/news