Back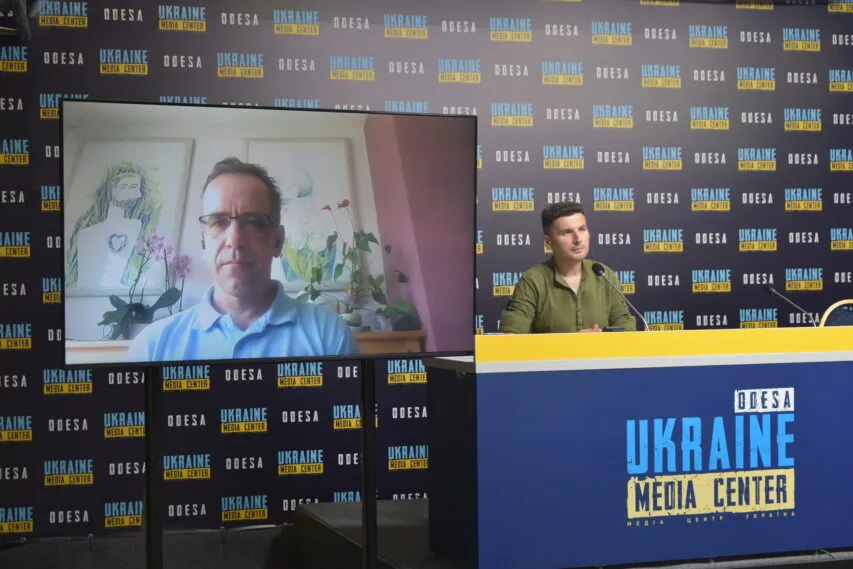 Photo by Media Center Ukraine – Odesa: David Stulik, analyst, former diplomat in Ukraine
July 12, 2023, 15:44
Czech diplomatic and security expert: Czech Republic is trying to "cleanse" strategic sectors of the economy from possible russian influence
Long before President Petro Pavel's statement about the need for "close vigilance," the republic's special services began monitoring the activities of russian citizens and russian businesses. This was stated by David Stulik, an analyst and former diplomat in Ukraine, at a briefing at the Media Center Ukraine – Odesa.
He noted that Czech special services are monitoring Russian assets and real estate.
"We have our own law on the Czech national sanctions list, adopted in early 2023, and three russians have already been placed on it, including Patriarch Kirill. We also monitor the activities of Czech enterprises that are associated with russians. Recently, a company associated with our aviation industry has come to the attention of the special services. And the authorities are now trying to "cleanse" strategic industries from the russians," – the expert added.
He also noted that in the Czech Republic, the government and society will support Ukraine, the provision of military assistance and the participation of Czech volunteers on the side of the Ukrainian armed forces.
"These people in the Czech Republic are perceived as defenders who are ready to sacrifice their lives for the sake of Ukraine's victory. They are featured in the media to convince the public that these Czech volunteers are doing a good deed," – Mr. Stulik said.
Read more: https://mediacenter.org.ua/news