Back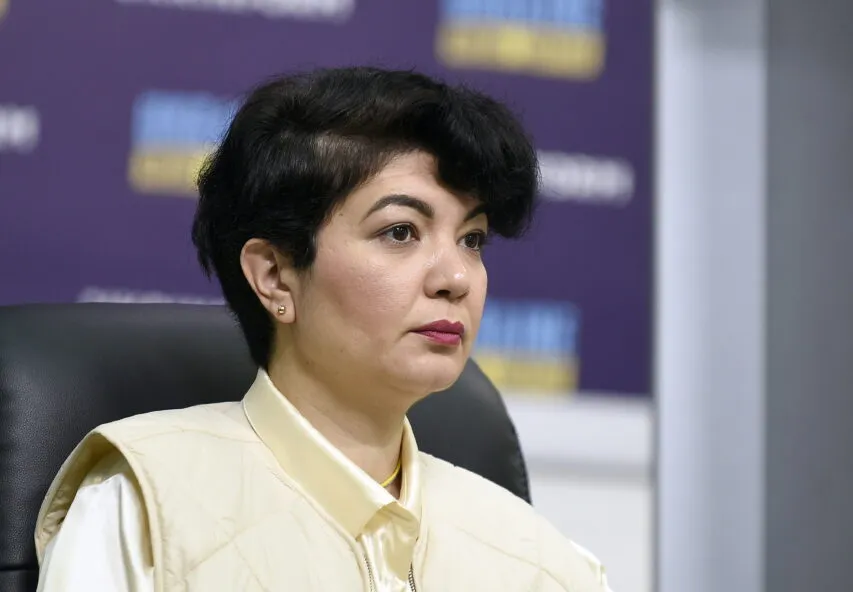 Tamila Tasheva, Permanent Representative of the President of Ukraine to the Autonomous Republic of Crimea, Media Сenter Ukraine-Ukrinform
August 25, 2022, 17:38
"Currently, there are 500,000-800,000 russians, who entered Crimea illegally; their status will be considered separately," Tamila Tasheva
At a briefing at Media Center Ukraine — Ukrinform, Tamila Tasheva, Permanent Representative of the President of Ukraine to the Autonomous Republic of Crimea said that a working group is already working on the framework of the economic recovery of Crimea.
"Within the working group, we are developing the legal framework of the state system for the territory of the Crimean peninsula. Whether it will be a region of Ukraine or the Republic of Crimea is yet to be determined. Our opinion is that Sevastopol had a special status because of the russian narrative. Most likely, it will be revised," — she said.
It has not been determined what status the russians, who entered the peninsula illegally, will have. There are 500,000 to 800,000 of them.
"For now, this document will not cover the issues of ownership rights or property nationalized by the aggressor. Also, the issues of amnesty, lustration or personnel reserve haven't been resolved either, as well as the damage russia has caused to Crimea," — the President's Representative noted.
A more detailed plan for the economic recovery of Crimea will be presented later.
"As soon as this autumn, a parliamentary meeting will be held in Zagreb, where the issue of economic recovery of Ukraine and Crimea will be discussed in more detail," — Tasheva said.
Read more: https://mediacenter.org.ua/news