Back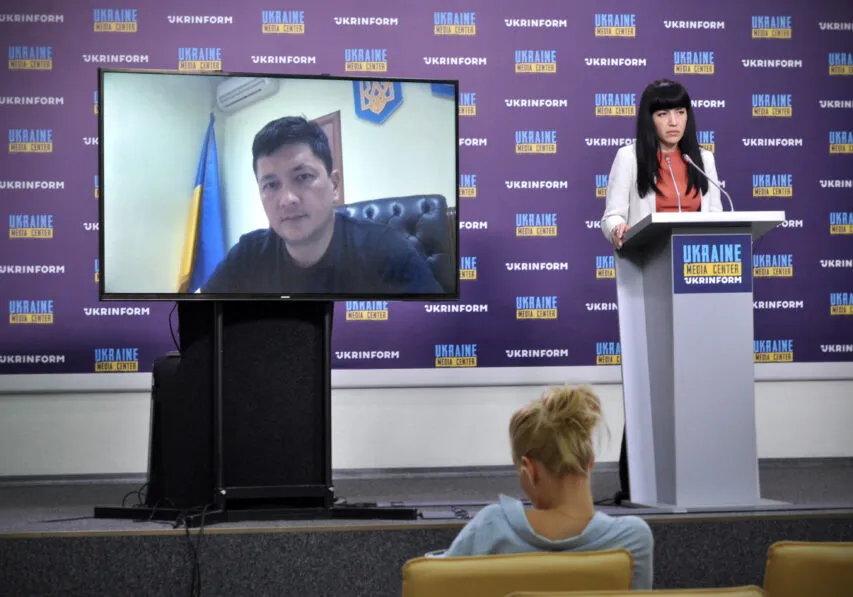 Віталій Кім, голова Миколаївської ОВА, Медіацентр Україна - Укрінформ, 9 серпня
August 9, 2022, 14:54
Curfew weekend in Mykolaiv: Kim reported on investigating tens of thousands of suspects and creation of database of traitors
Vitaliy Kim, Head of Mykolaiv Oblast Military Administration spoke about it at Media Center Ukraine — Ukrinform.
"We are still waiting for official information from the law enforcement. However, I can already say that the decision to announce the two-day curfew was quite successful. It is already known that more than 10,000 people and apartments were probed and inspected. People suspected of collaboration and treason were arrested. Many fled. We know about these people, we have their data and phone numbers," — Vitaliy Kim said.
He pointed out that the people of Mykolaiv gladly welcome such an initiative, because they understand that the "closure of the city" is a chance to reduce the number of shellings: "Moreover, the city residents help the law enforcement officers to identify collaborators and traitors. We already have a large database, we will act on it without warning."
The head of the region noted that the humanitarian situation in the region is stable, there are enough products and medicines, and there are no queues in shops.
"Mykolaiv slept peacefully last night, there was no shelling. However, the settlements on the contact line came under fire. There were no casualties or injuries. Since the beginning of the full-scale war, 1,481 people have been injured, 408 have been killed, including 10 children. Currently, there are 24,800 internally displaced persons in the region. The military shot to kill, also very effectively," — the head of the region said.
Read more: https://mediacenter.org.ua/news