Back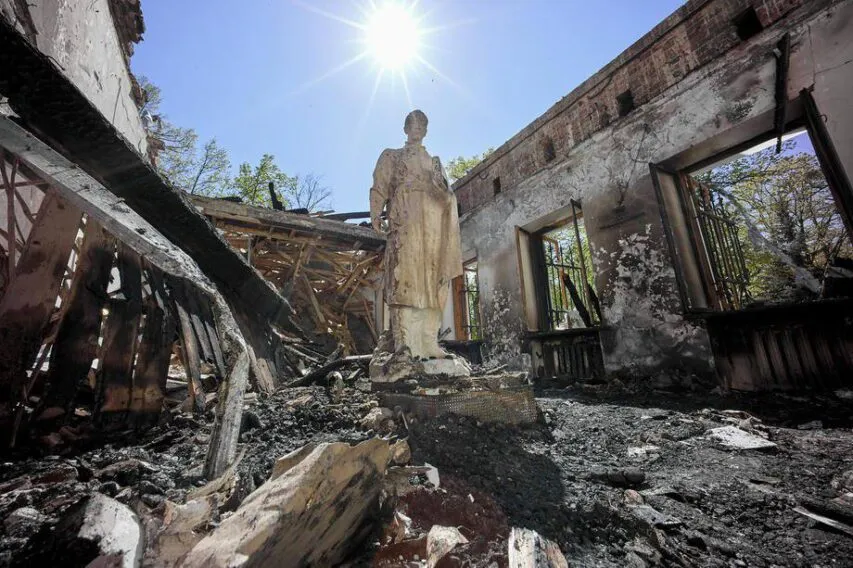 February 9, 2023, 20:03
Culture has become the enemy's target, as the processes launched in Ukraine after the Maidans threatened Putin's regime — Director of the Maidan Museum
The Forum on Cultural Heritage Security "War in Ukraine: The Battle for Culture" has come to an end. Ihor Poshyvaylo, Director General of the Maidan Museum and co-founder of the Headquarters for the Rescue of Heritage (HERI), told more about this event during a briefing at the Media Center Ukraine — Ukrinform.
"Since the beginning of the russian large-scale aggression, Ukraine has suffered catastrophic losses in the cultural heritage sector. It's not only immovable monuments and historical buildings to be destroyed by russian missiles, bombs, and shelling. These are the museum collections that the russian occupiers brutally sacked when invading Kherson, Mariupol, Melitopol in particular and many other towns, cities, and villages of Ukraine. Many representatives of the cultural sector have been displaced internally and externally — these are enormous losses on the cultural front," Poshyvaylo said.
The expert is convinced that culture has become the enemy's target in the war. After all, it is the cultural identity of Ukrainians that was an obstacle to the restoration of the Soviet Union.
"All the processes that came after the Ukrainian Maidan protest movements, such as decommunization, decolonization, and now de-Russification, posed an existential threat to the Putin regime. That is why the Forum offered an open democratic platform for representatives of the non-governmental sector and government agencies to compare notes and assess the actual situation," explained Poshyvaylo.
Read more: https://mediacenter.org.ua/news