Back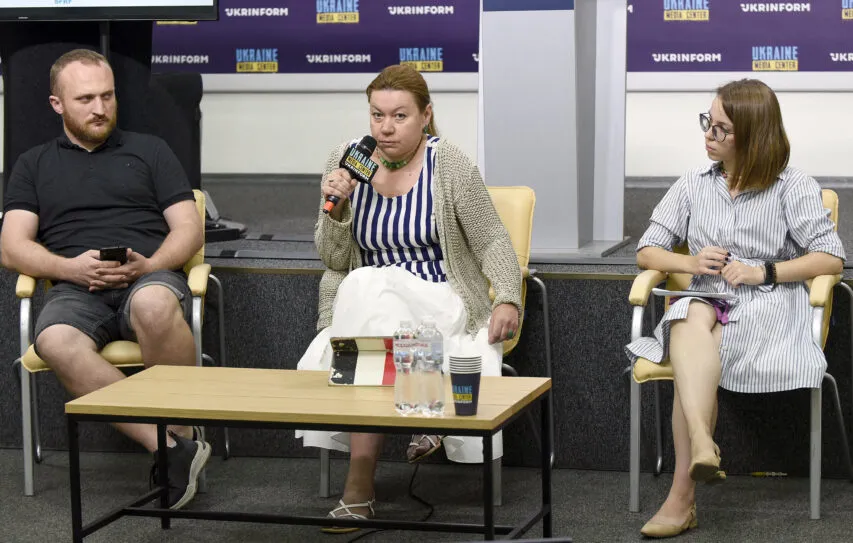 August 15, 2023, 18:54
Cultural heritage: what damage is caused to monuments by occupiers wreaking havoc
Over five hundred cultural heritage sites, including monuments, have been damaged or destroyed due to Russian aggression. Russians have already conducted hundreds of archaeological digs in the occupied territories and plan to have more.
Thus, Ukrainian people are being deprived of those layers of culture and history that have not been thoroughly studied and are now lost forever. The occupiers have looted the collections of museums in the occupied territory, such as the Kherson Local History Museum or the Kamyana Mohyla (Stone Tomb) in Zaporizhia, and are also unearthing valuables from the ground along the Tauride highway and in Chersonesos Tavriya Reserve, a UNESCO World Heritage Site.
During the discussion at the Media Center Ukraine – Ukrinform, Evelina Kravchenko, an archaeologist at the Institute of Archaeology of the National Academy of Sciences of Ukraine, noted that it is necessary to use international legislation and international law to return or somehow influence the occupier's illicit traffic of cultural objects.
In particular, we are talking about such categories of movable cultural heritage as items obtained during excavations, items moved from looted Ukrainian museums to Crimea, excavated items or metal detecting finds by private individuals, which violates the law of Ukraine, are not involved in museum circulation, and are probably all sold at illegal auctions.
At the same time, Evelina Kravchenko noted that the issue of illegal excavations of archaeological discoveries conducted by Russia, in particular in the temporarily occupied Crimea, involves thousands of objects.
"If we are talking about Chersonese, there are hundreds of thousands of sites. But when it comes to the whole of Crimea, it's a matter of millions. This is an enormous amount of antiquities that have been excavated by organizations alone. There are no statistics on cultural values taken to Crimea, looted in Kherson and Zaporizhia. These are also figures exceeding the tens or maybe hundreds of thousands reported. I think that not all of the cultural objects have been moved to museums in Crimea, but some of them were simply looted or otherwise disappeared in that direction. And we do not have statistics on archaeological looting, that is, metal detecting practices unfolded in Crimea," she explained.
In turn, Andrii Lutsyk, an expert on cultural heritage protection at the Regional Center for Human Rights, notes that the construction work initiated by Russia in the temporarily occupied Crimea is taking place without thorough research on which cultural layers can be destroyed during such construction. According to him, a striking example is the Tavrida Highway.
"The construction is progressing at a frantic pace. Since it was necessary to excavate square kilometers of the cultural layer during one archaeological season, archaeologists from almost all over Russia were involved in site research. Having no experience working with Crimean monuments, archaeologists from the territory of Russia were drawn into the work with monuments of the type they excavated during the construction of the Tavrida highway," he explained and noted that at the speed of construction work, it was impossible to conduct proper phased exploration.
At the same time, Andrii Lutsyk noted that Ukrainian scientists could not access such archaeological research materials.
"They're only able to access second-hand information." The description Russian scientists have written about these monuments. And any scholar who studies this period, or this region, has to rely on their work, and they cannot analyze this work in any way to draw their own conclusions without having archaeological excavation material. They are depriving Ukraine of its right to historical memory and culture with this work," the expert added.
Read more: https://mediacenter.org.ua/news