Back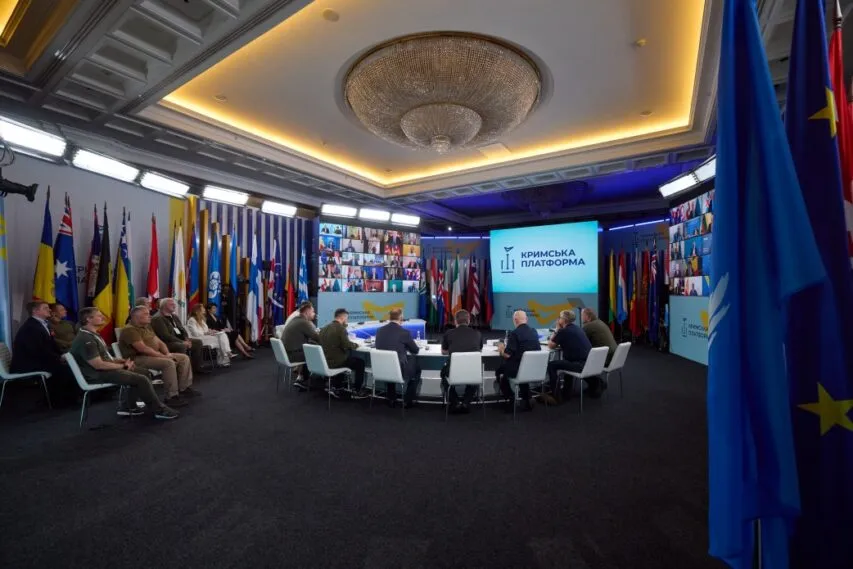 October 25, 2022, 17:26
Crimea Platform in Zagreb: participants preparing final declaration on all problematic issues concerning occupied Crimea
More than 40 countries, representatives of parliaments and experts took part in the First Parliamentary Summit of the Crimea Platform. Notably, representatives of African and Asian parliaments, which are not members of the Crimea Platform, also took part in the event.
Alina Frolova, Deputy Minister of Defense of Ukraine (2019–2020), Deputy Chair of the Board of the Center for Defense Strategies made this statement at Media Center Ukraine — Ukrinform.
The meeting in Croatia will conclude with the adoption of a final declaration.
"This declaration will include all key issues. Starting with the blocking of trade routes of the Black Sea-Azov region, economic issues, human rights problems and violation of the rights of the Crimean Tatars," — the expert said.
According to her, this declaration is comprehensive, and it covers all problematic issues in Crimea.
Alina Frolova said that the Summit featured not only parliamentary panels, but also expert discussions. Currently, the majority of international experts agree that other countries' soft policy towards russia after the annexation of Crimea led to a sense of impunity for the kremlin leader. However, there is no unified political opinion regarding this situation.
"But among political circles, there is already a prevailing opinion about learning the lessons of concessions and learning from experience, these are my own observations," — the expert added.
Read more: https://mediacenter.org.ua/news