Back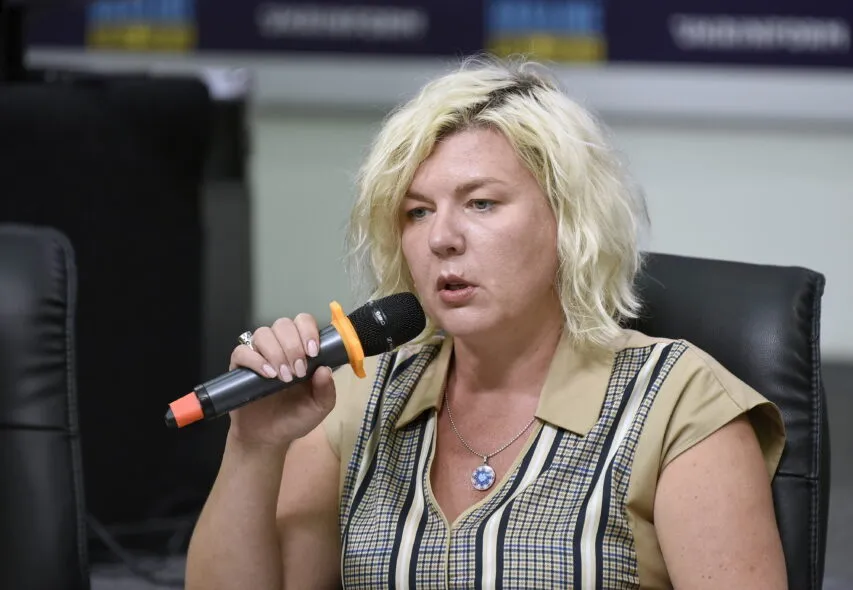 Аліна Фролова, заступниця міністра оборони України (2019-2020), заступниця голови правління Центру оборонних стратегій, Медіацентр Україна-Укрінформ
August 25, 2022, 16:00
"Crimea Cannot Be Demilitarized after the De-occupation; Ukraine's Armed Forces Must Be a Security Outpost for the Region," Experts
Most experts are convinced that Crimea cannot be demilitarized once liberated from the occupation. It is because the peninsula is a strategically convenient springboard for controlling security in the Black Sea.
Alina Frolova, Deputy Minister of Defense of Ukraine (2019–2020), Deputy Chair of the Board of the Center for Defense Strategies, presented this opinion at Media Center Ukraine – Ukrinform.
At the moment, the missiles with a range enabling them to reach any European capital are deployed in Crimea. Experts do not rule out the possibility of nuclear deployment there because the invaders reinstated the relevant infrastructure and ensured the operation of the relevant military units.
"Ukraine's Armed Forces and Navy must be deployed in Crimea. We do not want our peninsula to be treated as a military base only. We are certain that it will be damaging to Crimea's economy. Thus, we are considering a combination of a security outpost and economic stability," Alina Frolova emphasized.
"We will be glad to meet there our partners both within and outside NATO. We would like to see a multinational presence on the peninsula," she added.
Read more: https://mediacenter.org.ua/news