Back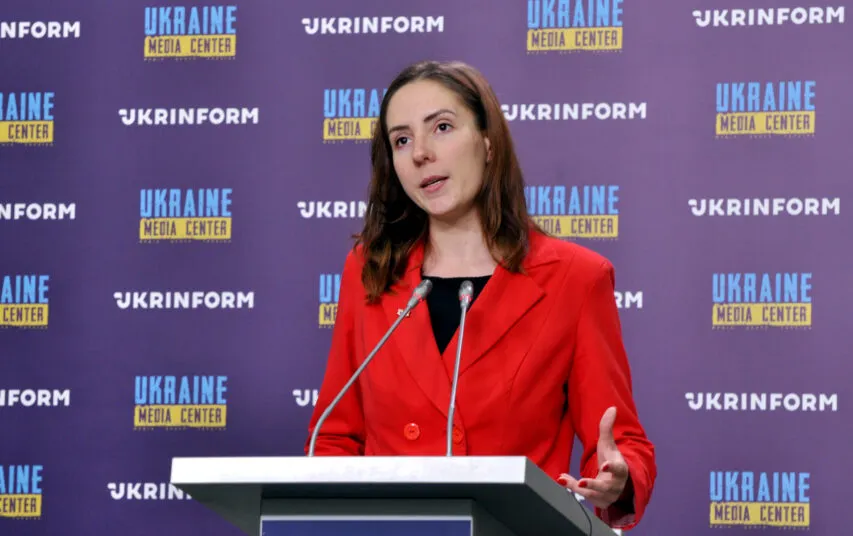 June 21, 2022, 12:05
Court bans 10 pro-russian political parties — Justice Ministry
This statement was made by Valeria Kolomiets, Deputy Minister of Justice of Ukraine at Ukraine-Ukrinform Media Center.
"The National Security and Defense Council suspended 11 pro-russian parties in March. This decision bound the Ministry of Justice to file lawsuits and ban the activities of these parties. At the same time, a corresponding draft law was registered in the Verkhovna Rada. As soon as it was adopted by MPs, the Ministry of Justice filed relevant lawsuits. As of now, the activities of 10 pro-russian parties have been banned. At the same time, the court decided to seize all the property of these parties (and put it) into state revenue. There will be a hearing on 11 parties on July 11. The Ministry of Justice hopes that the decision will be in the same vein as the previous ones," — she stressed.
A draft law has already been registered in the Verkhovna Rada, which will explain what will happen to the deputies of local councils belonging to these parties.
"Currently, there are 17 lawsuits in the courts filed by the Ministry of Justice to ban political parties. 11 are a part of the implementation of the decisions by the National Security and Defense Council, 5 relate to information from the Security Service of Ukraine. These parties are suspected of criminal activity, as well as promoting the occupation. And as for the last one, called "United Rus", the names of its territorial units differ from the official name and sound like "putin's Politicians". This case has been under consideration for more than a year," — Valeria Kolomiets noted.
The Deputy Minister of Justice of Ukraine explained that the deputies who belonged to the banned parties will leave them. There will be no paralysis of local councils, because people's deputies of parties whose activities are banned may act as a part of deputy groups, even though their factions will be dissolved.
"Such deputies lose the opportunity to act as a party, their property is confiscated, and if they register a new political force, a lawsuit to ban the activity is filed again. As for the leaders of certain parties, in addition to criminal proceedings against them, there is also some tangible suspicion," — the Deputy Minister pointed out.
As reported, the President of Ukraine Volodymyr Zelenskyy signed a law banning pro-russian political parties. On May 3, the Verkhovna Rada passed bill 177172-1, with 330 MPs voting in favor of it. According to the explanatory note, banning pro-russian political parties that engage in anti-Ukrainian activities or promote collaborationism will be an effective means of defending democracy in Ukraine as well as its independence and sovereignty.
Read more: https://mediacenter.org.ua/news