Back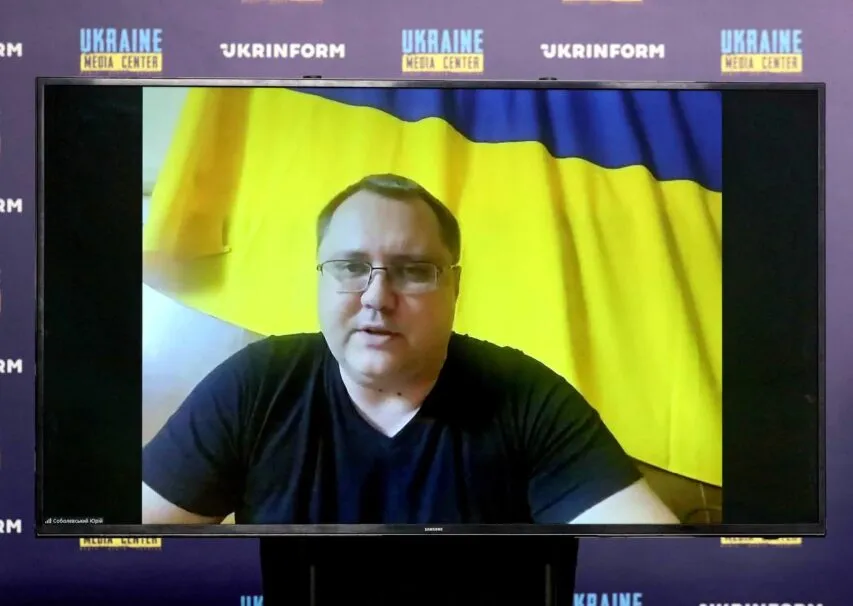 Yurii Sobolevskyi, First Deputy Head of the Kherson Oblast Council, Media Center Ukraine – Ukrinform
June 19, 2023, 16:17
Complications with registration of death due to occupiers' blowing up of Kakhovka HPP and help in exchange for russian passport – Yurii Sobolevskyi on situation in temporarily occupied part of Kherson region
The humanitarian situation after the disaster at the Kakhovka HPP in the temporarily occupied part of Kherson region is much more complicated. At first, the occupiers failed to evacuate the population, and now they initiated compensation programs in exchange for a russian passport. In addition, proper sanitary measures are not being taken after the water recedes, which in turn increases the risks of worsening the epidemiological situation.
Yurii Sobolevskyi, First Deputy Head of the Kherson Oblast Council, made this statement during a briefing at Media Center Ukraine – Ukrinform.
"People have just as many problems now. These support programs that the occupation authorities have initiated, these statements are propaganda, they are actually extended exclusively to citizens of the russian federation. That is, people who suffered from flooding must get a russian passport, and only after that can they get something from the said government. Their first payment is the smallest, they are allegedly ready to give everyone this small amount of money. But the major compensation programs are all available exclusively in exchange for a russian passport," he emphasized.
According to Yurii Sobolevskyi, humanitarian support and sanitary treatment of the affected premises and territories are carried out extremely poorly in the temporarily occupied part of Kherson region.
"They make propaganda videos for their channels, that they are allegedly doing something. But in most settlements, according to reports coming in, people are actually trying to solve their problems, including evacuation, by themselves, as usual. In terms of access to houses in which the water has already receded, sanitary treatment is not carried out properly. Therefore, unfortunately, the risk of epidemics on the left bank is real," he warned.
According to the information available to Yurii Sobolevskyi, the occupiers are artificially complicating the process of registering the death of people who died as a result of the disaster caused by the blowing up of the Kakhovka HPP.
"We have information that they are artificially complicating all processes related to the registration of people's deaths as a result of this terrorist attack. So that the statistics could be more positive for them, so that the inaction of the occupying authorities is not proven by such statistics," he noted.
Read more: https://mediacenter.org.ua/news