Back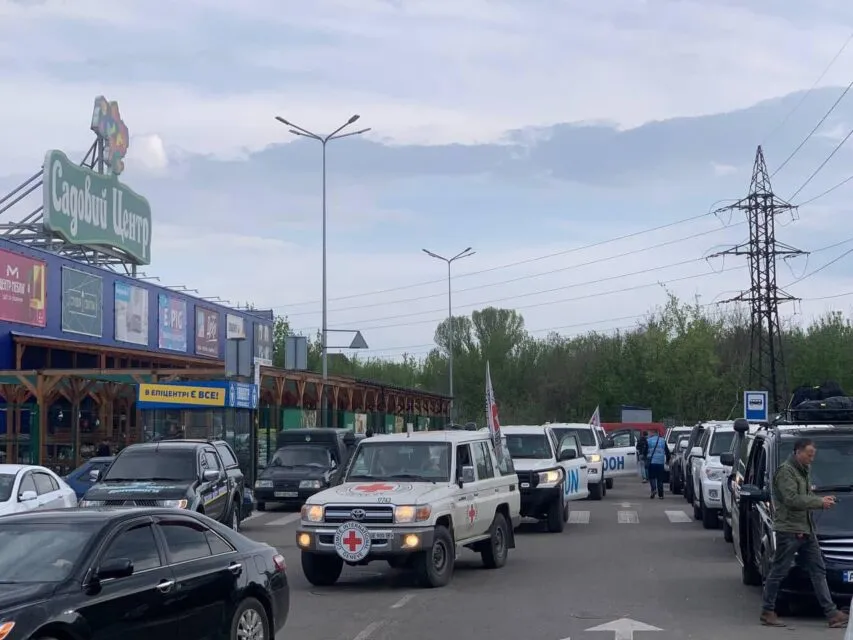 фото facebook Маріупольська міська рада
May 10, 2022, 15:04
Civilians could remain in Azovstal's bomb shelters – Mariupol mayor
Mayor of Mariupol Vadym Boichenko said during a briefing at Media Center Ukraine that steady ceasefire was required to check if civilians remained in Azovstal's bomb shelters.
«In order to be able to say 100% whether the evacuation of civilians has ended, a steady ceasefire regime is required. After all, our military must go to the bomb shelters and check if there are people there. The russians do not give such an opportunity. We assume that civilians awaiting evacuation may be there,» — Mariupol mayor says.
The rest of Mariupol civilians, according to Boichenko, could not join the two evacuation missions, which recently evacuated people from Azovstal.
«The russians determined the sites for Mariupol residents who were to join the first mission. Unfortunately, at no point did russian troops allow buses to stop and pick up people. Mariupol residents gathered, waited for this evacuation, they stayed for 3 days and were never able to go to the territory controlled by Ukraine. The second mission followed the same scenario. Thousands of people gathered, but, unfortunately, the russians did not allow them to get on the evacuation buses. Civilian cars were also not allowed to join the convoy. That is, russia does not adhere to the conditions that it offers,» – Vadym Boichenko said.
According to him, the situation in the city remains very difficult. After the evacuation missions ended, fierce fighting broke out. Ground artillery, aircraft, and ships continue to attack Azovstal.
It will be recalled that the first evacuation of civilians from Azovstal took place on May 1. 156 people were evacuated to Zaporizhzhia. On May 6, another 50 women, children and the elderly were evacuated from Azovstal. On the same day, the russians killed three Ukrainian defenders, and another six were injured during the evacuation of civilians from the plant's bomb shelters.
Read more: https://mediacenter.org.ua/news