Back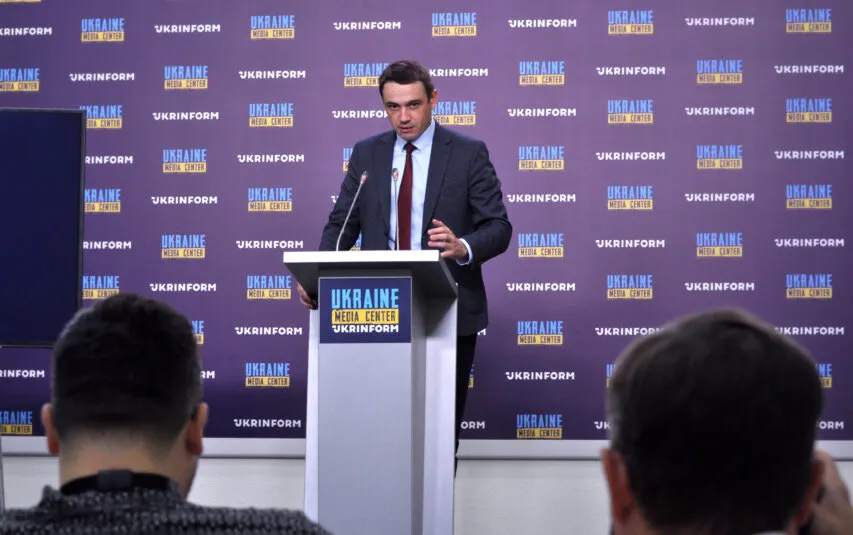 Юрій Пойта, керівник секції Азійсько-Тихоокеанського регіону Центру досліджень армії, конверсії та роззброєння, Медіацентр Україна-Укрінформ, 8 серпня
August 8, 2022, 13:32
"China Is Unlikely to Help russia, but Ukraine Needs to Revise Its Bilateral Relations with Beijing," Center for Army Studies
China and Ukraine enjoy good bilateral cooperation in the agrarian and military sectors. Thus, one could have expected that China would support Ukraine significantly in the war waged by russia. However, none is forthcoming. Thus, we need to think about structuring our bilateral relations in the future.
Yurii Poita, Head of the Asia and Pacific Section at the Center for Army, Conversion and Disarmament Studies, stated this at his briefing at Media Center Ukraine — Ukrinform.
According to Poita, China is Ukraine's major trade partner, taking the lead among importers of Ukrainian products. However, Beijing did not become a major investor in Ukraine's economy.
"The issue with the military-technical cooperation was that it was a one-way road, with Ukraine selling technologies to China, getting neither technologies nor weapons in exchange. The case of Motor Sich in Zaporizhia was also fraught with problems because Beijing attempted to gain access to technologies outside official sources," the analyst explained.
In 2021, it was realized that China was no friend of Ukraine but merely a trade partner. After russia's full-scale invasion, experts started describing Beijing's policy as pro-russian neutrality because "China supports Ukraine's independence and sovereignty on the one hand; on the other hand, it operates against our national interests by voting against Ukrainian resolutions in the UN, never condemning russia's actions related to the war, firmly vesting the responsibility for the russo-Ukrainian war in the NATO, and making statements against the provision of weapons."
Yurii Poita emphasized that China considers Ukraine not as an independent state on its agenda but merely as a part of the russian sphere of interests that the USA temporarily controls.
"At the moment, China's stance is still more or less acceptable for Ukraine as long as Beijing does not supply weapons to russia. The only thing we can do is we should not make steps that would turn China into an enemy. However, we must strengthen our positions and clearly delineate the spheres of cooperation with China. For instance, we must prevent the construction of the 5G network in the territory of Ukraine by China because it can give them access to sensitive information," he emphasized.
At the same time, Yurii Poita indicated that the chances of China's providing assistance to russia were slim.
Read more: https://mediacenter.org.ua/news