Back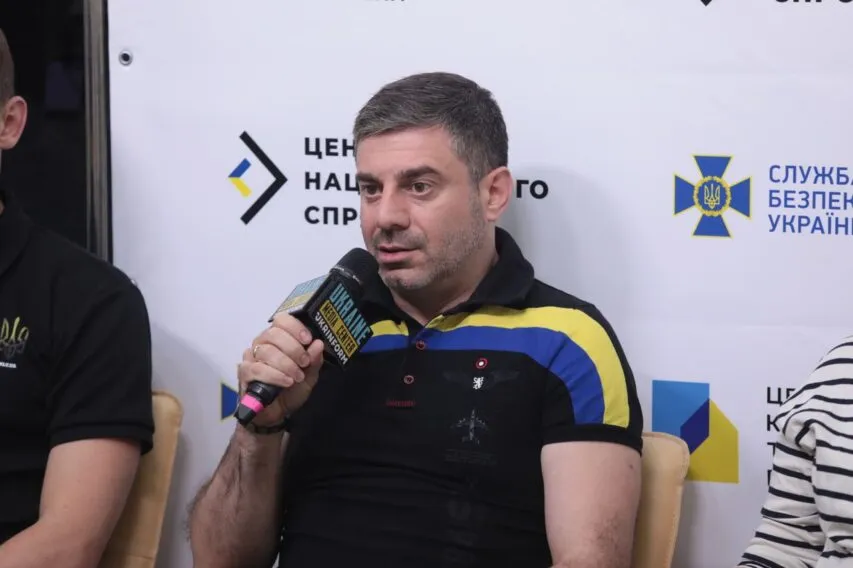 September 8, 2023, 17:39
Children are told that Ukraine has never exist – Dmytro Lubinets on educational process in temporarily occupied territories
In the temporarily occupied Ukrainian territories, the enemy exclusively uses a russian education program and indoctrinates children by telling them that Ukraine has never existed, and neither has Ukrainian language, nor its ethnicity. In addition, the occupiers use schoolchildren in their propaganda campaigns.
Dmytro Lubinets, Ukrainian Parliament Commissioner for Human Rights, made this statement during a situational press event covering the current situation in the temporarily occupied territories in Ukraine's East and South in response to the occupiers' holding fake elections. The country's main discussion platform BrainHub in Media Center Ukraine – Ukrinform hosted the event, which was organized by Media Center Ukraine – Ukrinform and Special Operations Forces' National Resistance Center of Ukraine.
"It is always an exclusively russian program. The first lesson there is always history, where from the very beginning they start by saying that Ukraine has never existed, and neither has the Ukrainian language, nor the Ukrainian ethnicity. You, children, must understand that you have always been russians, your native language is russian. Therefore, let's be happy that you can finally identify yourself as russians," said Dmytro Lubinets.
In addition, he noted that children are used in propaganda campaigns en masse.
"For example, they bring russian textbooks – the children must receive them with russian flags and tell on camera how happy they are about such so-called humanitarian caravans," he added.
BrainHub is the country's main discussion platform created by Media Center Ukraine – Ukrinform. It brings together experts from the state and civil society sectors. BrainHub hosts intellectual discussions around the issues of the post-war reconstruction of Ukraine. It's the birthplace of the best ideas that will become the foundation for the road map of Ukraine's reconstruction in all sectors: economy, infrastructure, education, agriculture, security, digital, etc.
Read more: https://mediacenter.org.ua/news