Back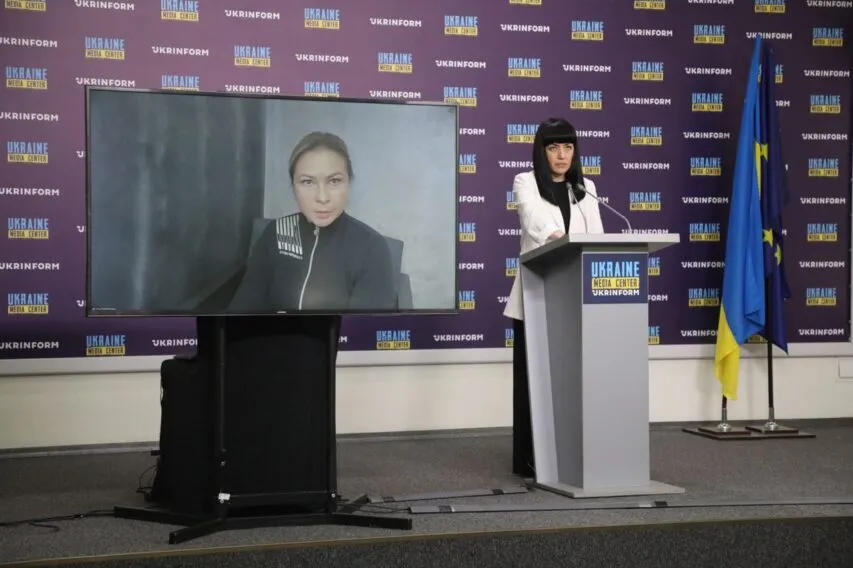 September 11, 2023, 17:15
Celebrating Rosh Hashanah: Ukraine expects more Hasidic pilgrims to gather than last year, and there will be restrictions imposed
For the second year in a row, Hasidic Jewish pilgrims celebrate Rosh Hashanah amid a full-scale war in Ukraine. Therefore, Hasidic pilgrimage to Ukraine entails imposing certain restrictions and peculiarities. Just like last year, pilgrims will be having road trips within Ukraine's borders and air travel to other countries. In particular, the majority of pilgrims will travel through Moldova, as well as Romania, Poland, and Hungary.
However, despite the journey being much longer than it used to be, this year's number of pilgrims to attend celebrations is expected to be higher than last year.
Iryna Rybnytska, Charitable Foundation of the Historically-Cultural Center of Uman Executive Direct, reported this during a briefing at the Media Center Ukraine – Ukrinform.
"We are expecting more Hasidic pilgrims than last year. Last year, more than 22 thousand pilgrims arrived in Ukraine."
According to Rybnytska, this year's preparations for Rosh Hashanah were carried out at the highest level: a special initiative group was created under the chairmanship of the head of the State Service for Ethnic Policy and Freedom of Conscience to prepare for Rosh Hashanah pilgrimage. So far, she noted, all state agencies have worked out their procedures and operational protocols. Security measures are prepared, as well as warnings and restrictions that will be applied and have already been applied in the Uman pilgrimage area
"These are movement restrictions in the pilgrimage area, carrying passport requirements, and compliance with the curfew. There are also certain restrictions imposed in the pilgrimage zone, such as alcohol sale restrictions, and fireworks usage and weapons look-alike toys restrictions," explained Rybnytska.
Just like last year, according to Rybnytska, the pilgrimage area is limited, with access to the city through certain directions. Hasidic pilgrims will enter the city through a separate access entrance, and Ukrainians and other guests will enter through private entrances. Tougher measures will also be applied, noted Rybnytska.
"As for the enhanced measures, they will be applied, of course, because we must stand ready, and special units must be prepared for any eventuality. That is why the personal belongings of those who will arrive are being searched, as well as prohibited items are being searched and seized," she explained.
At the same time, commenting on the issue of shelters, she noted the number of shelters in the Uman pilgrimage area to provide everyone with the opportunity to hide and stay safe.
In general, Iryna Rybnytska emphasized the National Guard, the National Police of Ukraine, and the Security Service of Ukraine provide security measures.
"For Hasidic Jews pilgrims, visiting Uman is sacred. Their righteous Rebbe Nachman promised them that every year if they celebrate Rosh Hashanah in Uman at his grave, it will be a happy one for them. So they believe that the saint will, first of all, protect them. Secondly, they probably still believe in the Ukraine's Armed Forces, just like the rest of us. And thirdly, for them, it is not a matter of prohibitions or restrictions. Their will to come and visit Ukraine is so strong whatever any factors," summarized Iryna Rybnytska.
Read more: https://mediacenter.org.ua/news