Back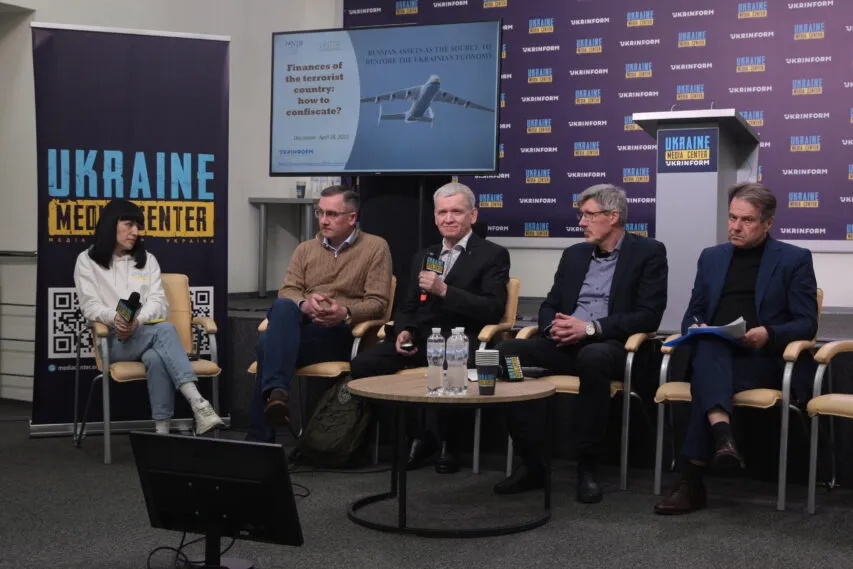 Media Center Ukraine — Ukrinform
April 28, 2023, 17:45
Canada intends to confiscate USD 26 million from company owned by russian oligarch Abramovich — President of Ukrainian Canadian Congress
Canada became the first Western country to legally allow the possibility of using confiscated russian assets to aid Ukraine.
Alexandra Chyczij, President of the Ukrainian Canadian Congress, Executive Director of the Canadian Corporate Counsel Association, made this statement during a briefing at Media Center Ukraine — Ukrinform.
"It is in the interests of the G7, the European Union and other countries to adopt similar legislation so that aggressors and war criminals pay for the reconstruction of Ukraine," she said.
Alexandra Chyczij noted that in 2022, the Canadian government announced that it would use new legislation against russian oligarch Roman Abramovich. In particular, Canada intends to confiscate USD 26 million from a company owned by Abramovich.
"Canada intends to confiscate USD 26 million, or CAD 36 Canadian, from Grand Capital Holdings Limited. This is a firm owned by Roman Abramovich. He is also part owner of Evraz, a multinational steel producer with a large plant in Saskatchewan and Alberta. The court statement is being prepared and it is necessary to find out whether and how vigorously Abramovich will defend himself in court."
Read more: https://mediacenter.org.ua/news