Back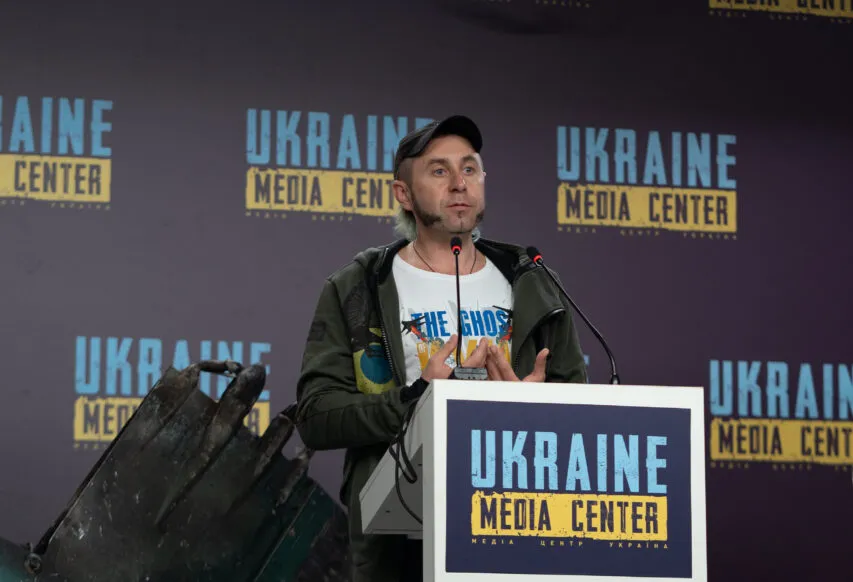 April 20, 2022, 15:45
Buy Me a Fighter Jet — A Charity Is Established in Ukraine to Help Fund Purchase of Fighter Jets for the Air Force
A charity has been established in Ukraine to help fund the purchase of fighter jets that Ukraine's air force needs. Yurko Nazaruk, a co-founder of the Aviatsiya Halychyny brand and one of the project initiators, described the initiative during his briefing at Ukraine Media Center.
The Buy Me a Fighter Jet initiative is promoted by Ukrainian combat pilots who know how to use jets for victory most efficiently. The campaign aims to buy and hand over Su-24, Su-25, Su-27, MiG-29 jets, or their more modern peers.
Yurko Nazaruk said that the charity aims to collect funds for fighter jets and purchase them together with Ukraine's Armed Forces. People from the whole world can join the initiative. "It is very simple. Let's assume you are Elon Musk or Bill Gates. So many people like them are discussing how to get to Mars and live there. However, there is still a lot to do on this planet," Nazaruk said.
Fragments of russia's Su-34 jet downed in the skies above Chernihiv were brought to Ukraine Media Center for the initiative's presentation to vividly demonstrate Ukrainian pilots' ability to fight the enemy.
For more detail, please click this link.
Ukraine Media Center. Follow the news via the links below:
Website: https://mediacenter.org.ua/
Twitter: https://twitter.com/CenterUkraine
Facebook: https://www.facebook.com/UkraineMediaCenter/
YouTube: https://bit.ly/3whbxSm
Telegram: https://t.me/lvivmediacenter