Back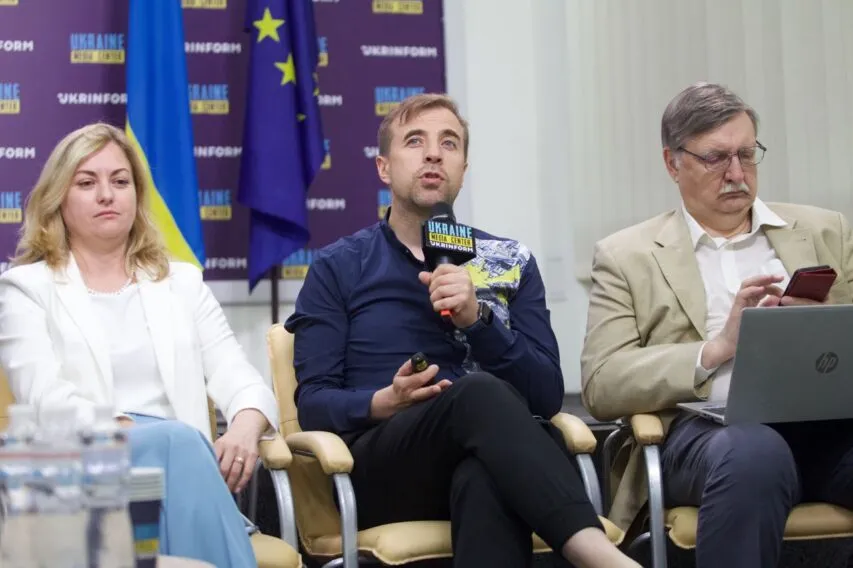 July 4, 2023, 14:02
Business climate – what should be prioritized in state policy
The two key points that should be the basis for creating a favorable business climate in the country are the rule of law and the expansion of economic freedoms.
Andrii Dlihach, Doctor of Economics, CEO of Advanter Group, made this statement during the presentation of the analytical report on the state of affairs of the government economic policy at Media Center Ukraine – Ukrinform.
He noted that restoration and modernization approaches are based on the vision and economic policies developed by the coalition of Ukrainian business communities, one of the founders and key activists of which is the Union of Ukrainian Entrepreneurs.
"This means turning Ukraine into the best place for investment, for doing business, for the development of talents. The best place in the world for economic opportunities," he emphasized.
At the same time, Andrii Dlihach pointed out that the implementation requires appropriate principles of economic policy.
"This means no force influence. This means a decrease in the state's share in the economy to less than 35%. This means the liberalization of the conditions for the development of entrepreneurship. This means total deregulation and liberalization of foreign trade. This means the inviolability of private property. Independence and effectiveness of those institutions that should be independent and effective. Finally, this is the elimination of the infrastructure monopoly and the development of human potential," he explained.
The analytical report on the state of affairs with the government economic policy was prepared, as a part of the first stage of the Union of Ukrainian Entrepreneurs project "Ukraine after Victory." The document is called "Analytical report", and it is the first part of the project. Expert proposals on the implementation of state economic policy will be formed based on this report.
Read more: https://mediacenter.org.ua/news