Back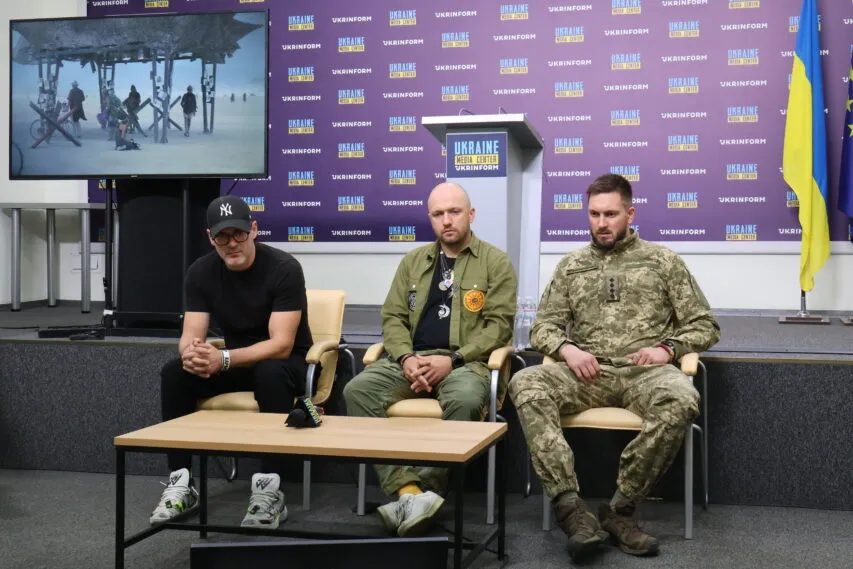 October 19, 2023, 13:48
Burning Man Ukraine team raising USD 1 million to buy evacuation vehicles
In order to save Ukrainian military and civilians from hot spots in the war zone, Burning Man Ukraine team together with Leleka Foundation started The Hedgehog Temple charity fundraiser project. By getting the global community involved, the team plans to collect USD 1 million for the purchase of more than 20 new Toyota cars that will help save people's lives.
The fundraiser's symbol is The Hedgehog Temple, this year's object by the Ukrainian team at Burning Man 2023, which took place on August 27-September 4 in the Black Rock Desert, Nevada, U.S. The Hedgehog Temple is a huge structure in the form of a hedgehog, built of steel, wood, camouflage nets and 100 anti-tank obstacles — "hedgehogs," which were exclusively made for the installation.
"Hundreds of art projects go to Burning Man every year, and usually they raise money and do fundraising before Burning Man to showcase their art, show their projects at Burning Man. We decided to do the opposite, we didn't raise money to take the art project there – we want to raise money with this art project after Burning Man in order to save lives. Other goals aren't likely to be interesting to the Ukrainians, to us," said Yaroslav Korets, Head of Ukrainian Burners NGO, Leader of Kurenivka Camp at Burning Man.
At the same time, representatives of the Leleka Foundation, who have been working directly with combat medics since 2014, noted that there is a huge need for everything: first-aid kits, backpacks, tourniquets, etc. But this project focuses precisely on vehicles to evacuate injured people under difficult conditions, particularly, in locations without roads, where it is difficult for any car to drive. That is why the plan is to buy cars that can go almost everywhere.
"At the beginning of the war, it became clear that having tactical medicine, which includes tourniquets and first-aid kits, is not always enough to save lives. Victims with severe injuries have a better chance of survival if they reach the operating room within an hour. This is the "golden hour" rule. Therefore, quick medical evacuation is the key to the survival of wounded soldiers and civilians. Conventional ambulances can't always be used for evacuation from remote locations, due to road conditions and fierce fighting. Therefore, as a team, we made the decision that we will continue to deal with evacuation vehicles," explained Svitlana Kostylova, Co-Founder of the Leleka Foundation.
Please note, that the official website for collecting funds to purchase evacuation cars for the wounded is at https://givebutter.com/hedgehogtemp.
Read more: https://mediacenter.org.ua/news