Back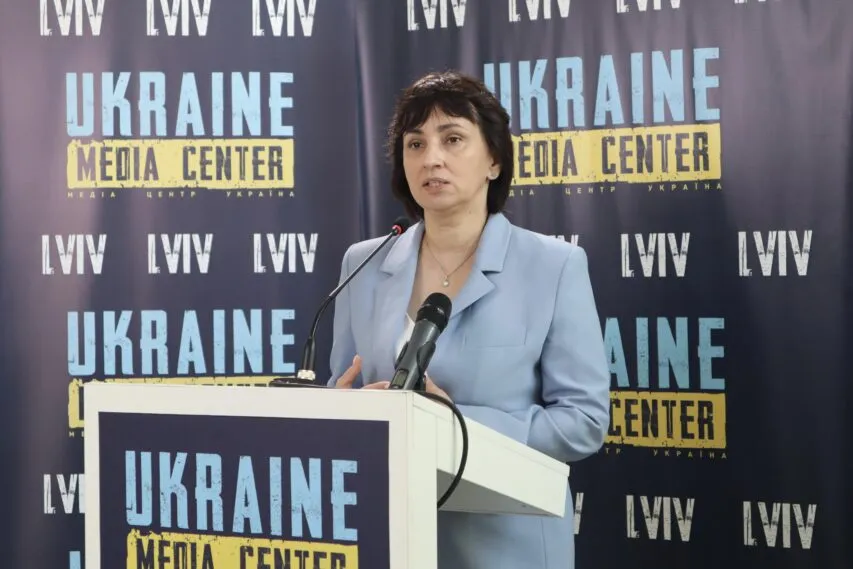 July 14, 2023, 16:38
Breakfasts with a psychologist, yoga and pilgrimage – ReHub women's veteran space in Lviv seeks innovative ways to help military families
It is an effective way to overcome internal tension and find like-minded people to support you. Maria Petryshyn, the Head of the ReHub, the First women's veterans' space, told this at a briefing at the Media Center Ukraine-Lviv. Another area of the organization's work is to help families of missing defenders and families whose relatives are in captivity. There have been a lot more such requests recently. The ReHub staff helps prepare legal inquiries and explains how to act in such situations generally.
"Every day, we receive calls to the Warrior's Home. The ReHub team includes psychologists. In particular, these are trauma therapists with the appropriate qualifications to work with such cases. In addition, we set up self-help groups where people can more easily cope with difficult situations by sharing their experiences", says Maria Petryshyn, head of the NGO First Women's Veteran Space "ReHub".
As "veterans' assistants," over the past six months, ReHub, the First women's veterans' space, has helped nearly five hundred military families and more than 50 families of IDPs to make various requests.
Watch the full video on the YouTube channel(in Ukrainian).
📍Media Center is located at 20 Ruska Street and functions as a co-working space from 10:00 AM to 6:00 PM.
Contact phone:
+38 067 652 91 97
Read more: https://mediacenter.org.ua/news