Back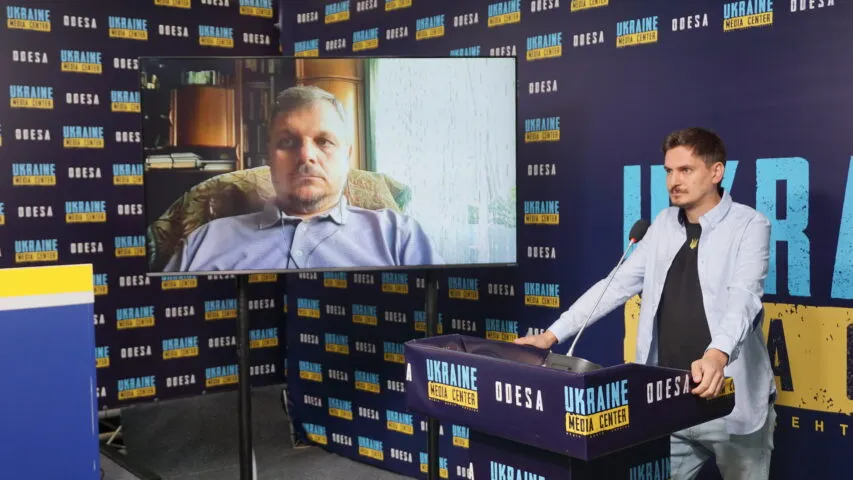 Photo by Media Center Ukraine – Odesa: Pavlo Koval, general director of the Ukrainian agrarian confederation
September 19, 2023, 14:36
Bread prices in Ukraine will not drop due to the ban on imports of Ukrainian grain to neighboring countries – agricultural market expert
Ukrainian farmers will also not be able to take advantage of price fluctuations on the global market to make money. This was stated by Pavlo Koval, general director of the Ukrainian agrarian confederation, at a briefing at the Media Center Ukraine – Odesa.
He noted that the price of grain and bread is affected by the presence of last year's carry-over stocks on the market and the complicated movement of grain and oilseeds of the new harvest due to export restrictions.
"This distorts the pricing. Nevertheless, we can say for sure that there will be no questions about Ukraine's food security. But the price of bread will not fall either… Other components of this price for farmers, carriers, and processors have increased in price," the expert said.
He also added that if the problems associated with the ban on imports of Ukrainian agricultural products are not resolved, Ukrainian farmers, unlike Polish, Bulgarian, Romanian and Russian farmers, will not be able to take advantage of fluctuations in food prices on international markets.
In addition, the expert noted that if the price of sunflower remains constant (at UAH 8 thousand per ton) and it becomes unprofitable, "it will be difficult to talk about the spring sowing campaign."
Read more: https://mediacenter.org.ua/news