Back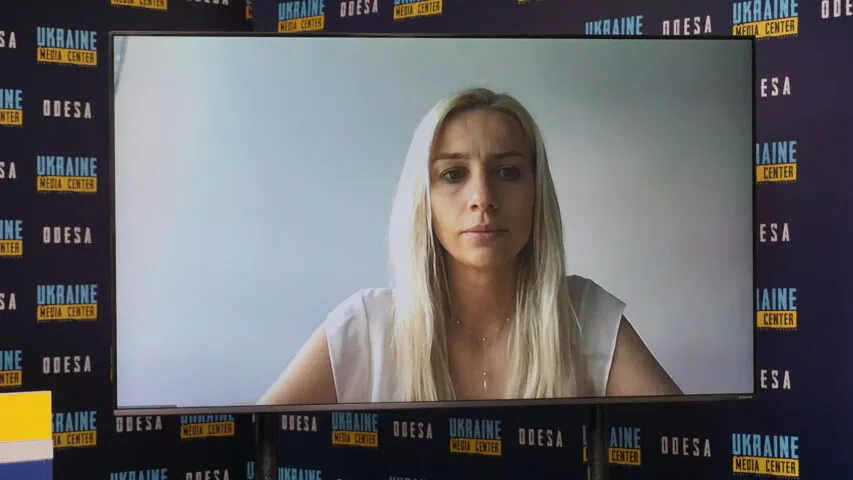 Photo by Media Centre Ukraine – Odesa: Natalia Kushnerska – project manager of Brave1
August 29, 2023, 14:34
Brave1 expects to receive a million dollars for defence developments for the frontline
At a briefing at the Media Centre Ukraine – Odesa, Natalia Kushnerska, Head of the Brave1 Defence Tech Cluster, spoke about grant programmes and production funding.
The project was launched in late April 2023. According to Kushnerska, more than 460 developments have been registered, more than 220 of which have already passed defence expertise, and 170 are in the process of being approved for use. At the same time, a grant programme has been launched, with 29 projects funded for a total of about $480,000. Another 26 grants worth more than half a million dollars are at the stage of signing contracts.
"Our main goal is to create products that can be tested and then purchased by the Ministry of Defence of Ukraine or other security forces and used at the frontline. We want as many Ukrainian technological solutions as possible to be at war. We expect that in the coming days or weeks, a total of one million US dollars worth of projects will be funded," the executive said.
Natalia Kushnerska noted that Brave1 is not only about drones, but about Defence tech in general, including database processing projects, intelligence, navigation technologies, artificial intelligence systems, logistics, etc. But today, there are two main important blocks needed at the front: robot armies and electronic warfare.
"The Brave1 website has more than seventy ground robotic platforms registered, 25 of which have already been tested at the training ground. These are multifunctional robots, and we hope that in the coming days the first such complexes will receive certification for operation and will be able to get to the front," Kushnerska summed up.
The project is now actively involved in international cooperation. In particular, working meetings are planned with representatives of French, Czech, Polish, and Canadian companies.
Read more: https://mediacenter.org.ua/news