Back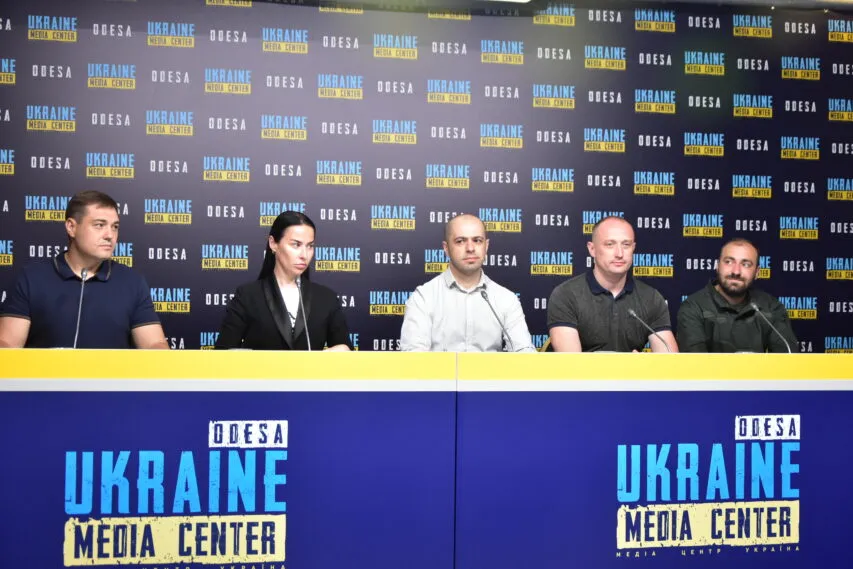 Photo by Media Center Ukraine – Odesa: Oleksandr Gordienko, vice president of the Boxing federation of Odesa region; Olena Rabchuk-Krylatova, head of the social support committee of the Boxing federation of Odesa region; Oleksandr Pryschepa, chief secretary of the Boxing federation of Odesa region; Roman Sikora, deputy chairman of the social support committee for the provision of assistance to vulnerable groups of the population and the military in the field of housing and communal services at the Boxing federation of Odesa region; Dmytro Bohomolov, deputy head of the social support committee for rehabilitation of military at the Boxing federation of Odesa region
June 6, 2023, 12:08
Boxing Federation of Odesa region establishes committee for social assistance to servicemen and their families
The main task of the committee is to support and rehabilitate the military, their families, socially vulnerable groups and internally displaced persons. This statement was made by Oleksandr Gordienko, vice president of the Boxing federation of Odesa region, at a briefing at the Media Center Ukraine – Odesa.
Olena Rabchuk-Krylatova, head of the social support committee of the Boxing federation of Odesa region, noted that rehabilitation of wounded soldiers is a sensitive issue, as she believes there is a lack of specialists in Ukraine.
"That's why we created this social support committee. If there is an opportunity to decompress through sports, it is very good. For almost a year now, I've been hearing from military families that the boys are not socializing, they don't know where to go. And we want this committee to help the guys socialize and decompress as quickly as possible. The committee will deal with the military, IDP families, and IDP children. We will involve them in sports and cooperate with other federations," – Rabchuk-Krylatova noted.
According to Dmytro Bohomolov, deputy head of the social support committee for rehabilitation of military at the Boxing federation of Odesa region, such a committee is only the "first swallow".
"We need attention not only for the wounded, but also for those who have returned for rotation. We need to work with the military all the time. We will engage professional coaches from the Federation, provide material and technical support, and psychologists will work with the military. The guys need to be brought out of the post-traumatic state, and sport helps with this," – Bogomolov added.
He noted that in his opinion, the program will be relevant for 10-15 years, and the Federation plans to support military families and help veterans with education and employment, as well as involve other sports federations in the process.
Read more: https://mediacenter.org.ua/news