Back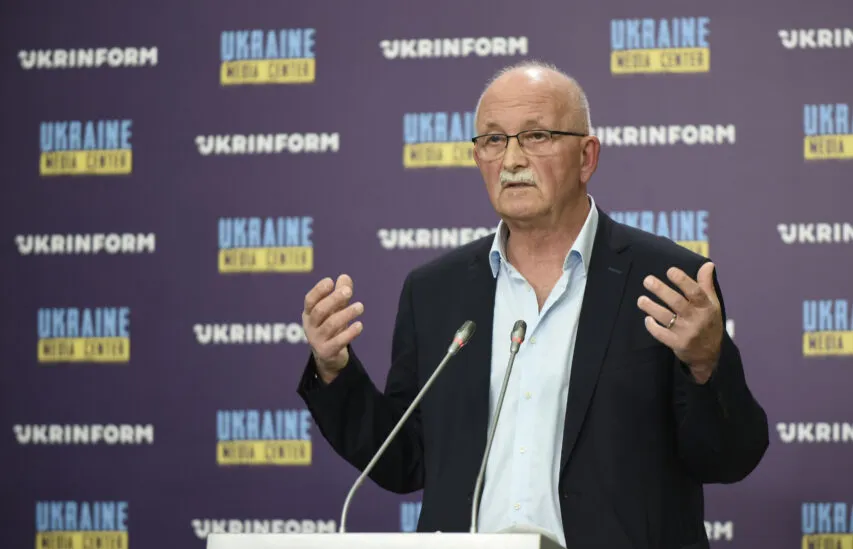 October 24, 2023, 10:02
Both sides need start talking about Ukraine's accession to the EU – Chair of MEP delegation
In particular, it is necessary to start talking about the fulfillment of the preconditions for Ukraine's accession to the EU, and it is necessary to do this as soon as possible.
Udo Bullmann, Chair of the MEP Delegation, made this statement during a briefing on the results of the visit of the delegation of European Parliament Subcommittee on Human Rights, which was held at Media Center Ukraine – Ukrinform.
"To sum it up and to finalize, it is absolutely necessary to organize also the next steps of our collaboration. Accession talks have to start and we have to deliver from both sides the necessary preconditions that we hopefully can be working on in a common framework very-very soon," Udo Bullmann said.
He also stressed that it is necessary to bring justice to every person.
"The justice and the rule of law, the fight for our common perspective, the fight against corruption and illegal activities in Ukraine and elsewhere is the very foundation of our European fundamental human rights," he explained.
Summing up, Udo Bullmann emphasized that the European Parliament Subcommittee on Human Rights is open to cooperation and further support of Ukraine.
Read more: https://mediacenter.org.ua/news