Back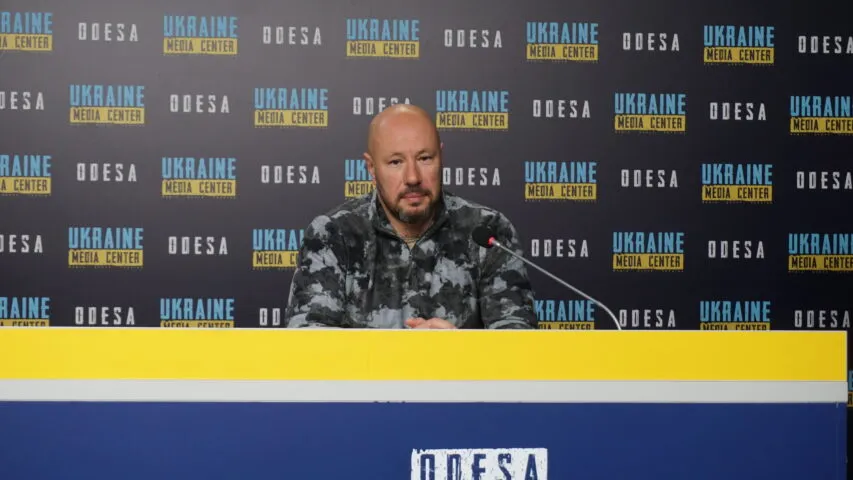 November 15, 2023, 16:52
Boats, nets, drones, life jackets and warm clothes – a volunteer tells about the needs for the front line
The Armed Forces of Ukraine cannot cope without the help of Ukrainians, as there is still a lot of bureaucracy and old "soviet-style" requirements for officers and soldiers in the Ukrainian army.
This was stated by volunteer Oleksandr Kushnir at a briefing at the Ukraine-Odesa Media Center.
"Sitting in a trench, it's easier to shoot yourself than to fill out all the paperwork if you have an expensive drone issued by the state. That's why they ask for volunteers: as you know, it's faster and saves lives. That is why such things as drones, camouflage nets, motor boats, rescue equipment and suits, vests are needed more than ever. The situation at all frontline areas is very difficult, and we cannot do without the help of ordinary Ukrainians," the volunteer said.
Oleksandr Kushnir noted that almost all things at the front are expendables.
"If shells hit a camouflage net purchased by the state for 100 thousand hryvnias, the commander will never account for it. And this happens all the time. Hundreds, thousands of orders for nets, stretchers for the wounded, life jackets, boats, motors for them from the soldiers. All this is needed. We all need to realize that this is a people's war, and unless all the people join in and realize that the lives and safety of our men at the front depend on all of us, we will not be able to win quickly," the volunteer believes.
Difficult weather conditions and cold snap also make volunteers to fullfil new tasks. For example they need to produce inserts for sleeping bags from heat-saving materials to keep the soldiers warm in the trenches. Or special thermal blankets and stretchers that can be used to take the wounded out of the battle and keep them there until evacuation vehicles arrive.
Read more: https://mediacenter.org.ua/news