Back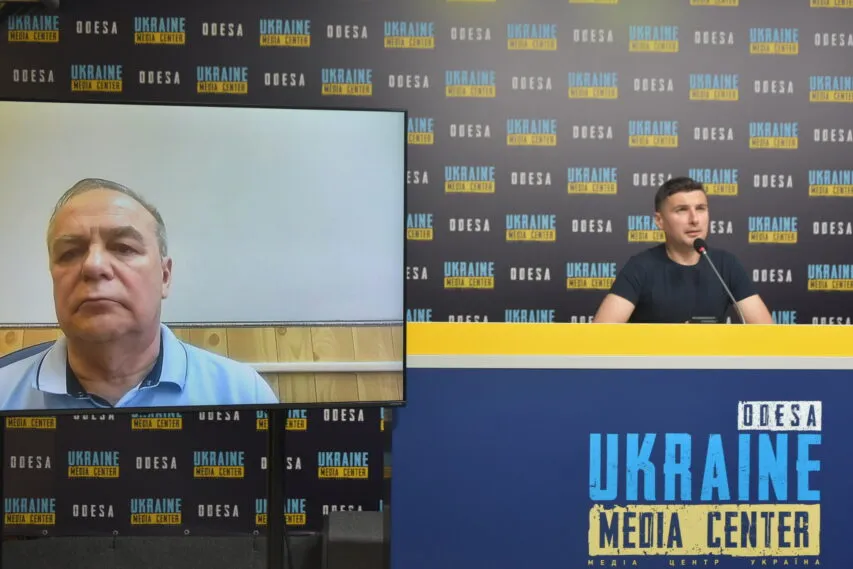 Photo by Media Center Ukraine – Odesa: Ihor Romanenko, retired lieutenant general, deputy chief of the General staff of the Armed Forces of Ukraine
June 7, 2023, 15:26
Blowing up the Kakhovka hydroelectric power plant dam will not fundamentally stop the Ukrainian offensive – ex-deputy chief of the general staff
This is exactly what the Russians were counting on when they committed this terrorist act. This opinion was expressed by Ihor Romanenko, retired lieutenant general, deputy chief of the General staff of the Armed Forces of Ukraine, at a briefing at the Media Center Ukraine – Odesa.
"The russians tried to do something to prevent Ukraine's offensive from taking place. They struck to reduce Ukraine's offensive potential. In May, they carried out the most air strikes with all types of weapons – missiles, fighter jets, UAVs. By blowing up the dam, they believed they could withdraw their equipment with less losses. But this explosion was also a surprise for many russians, some of whom did not have time to evacuate. And this terrorist attack will not stop our offensive, we need to go forward and pick those russians off the trees like fruit," – the expert said.
He also added that the dam at the Kakhovka hydroelectric power plant was built to withstand a nuclear strike, and the Ukrainian army did not have the means to destroy the dam.
Read more: https://mediacenter.org.ua/news