Back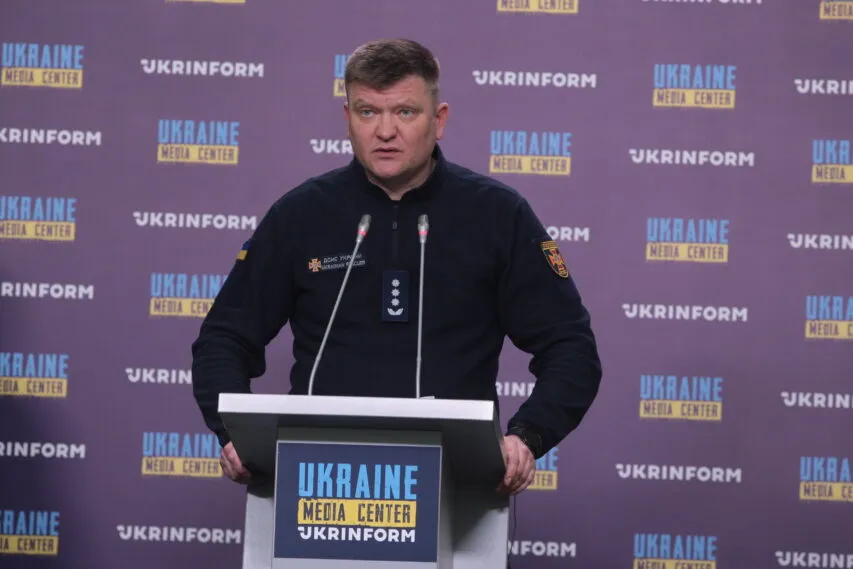 Oleksandr Khorunzhyy, Press Officer of the State Emergency Service,Media Center Ukraine — Ukrinform
April 13, 2023, 14:59
Around seven thousand State Emergency Service rescuers will be involved in ensuring security on Easter – Oleksandr Khorunzhyy
About 7,000 personnel and more than 2,000 fire and rescue units and special equipment will be on duty in the SES system, ready to act as assigned.
It was emphasized by Oleksandr Khorunzhyy, Press Officer of the State Emergency Service, during a briefing at the Media Center Ukraine — Ukrinform.
"The worsening situation, linked to the SES units reinforcement with up to 13 thousand personnel and up to 3 thousand equipment units. Considering Kyiv Oblast, for example, more than 420 people and more than 100 units of equipment will be on duty. There are obviously reserves," he said.
Oleksandr Khorunzhyy also noted that mobile operational groups from among the management staff would be on duty. They will work around the clock.
"We have organized interaction with the authorities at all levels in case of emergencies, fires, and dangerous events. Operational plans have been worked out for venues for festive events and places of worship. Fire water supply sources were inspected in the areas where they are located. In general, the SES management bodies and units are ready to perform their assigned tasks, including during the Easter celebration."
Read more: https://mediacenter.org.ua/news