Back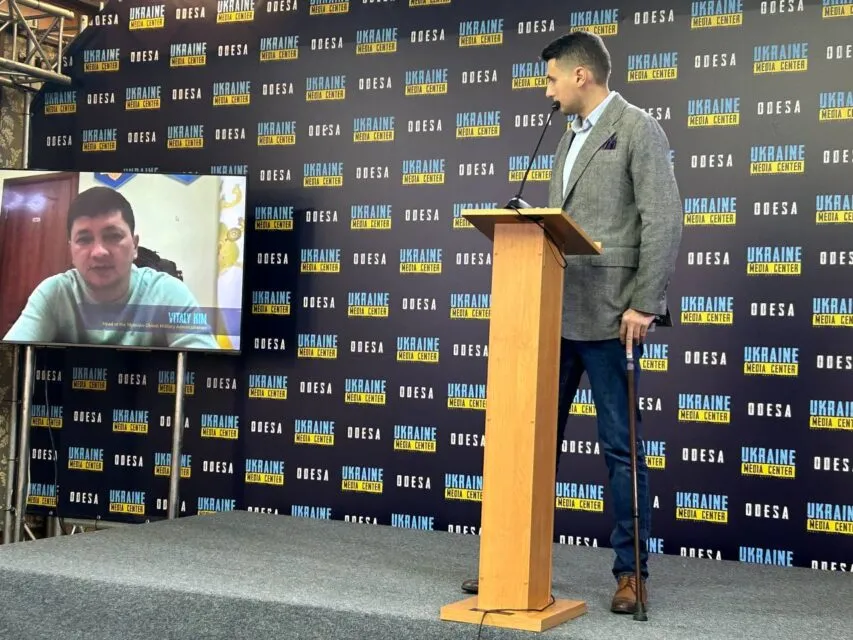 Photo by Media Center Ukraine — Оdesa: Vitaly Kim, Head of the Mykolaiv Oblast Military Administration
October 26, 2022, 13:05
Because of the war, the water supply in Mykolaiv has decreased more than 2 times – the head of OMA Vitaly Kim
As the head of the regional military administration, Vitaly Kim, explained during a briefing at the Ukraine-Odesa Media Center, before the start of large-scale hostilities, the city consumed 240,000 cubic meters of drinking water daily.
Now this figure has fallen to 90 thousand cubic meters. As Vitaly Kim explained, this is due to the fact that many people have left and some businesses are not working. There is enough technical water, the official added, but there are problems with drinking water. Portable waterfilters help, but this is not enough, the official added.
"After the liberation of the right bank of Dnipro river, we will be able to talk about restoring the city's water supply in the full power," explained Vitaly Kim.
Earlier UN experts found out that Russian troops deliberately destroyed the water pipeline leading to Mykolaiv in April. The only city water pipe was damaged in the most vulnerable place – where it comes to the surface from underground. According to experts, the destruction was caused by the deliberate placement of an explosive device under or on top of the pipe. Since then, the city's residents have been without clean drinking water.
For more information +380500895830
Email: [email protected]
Find us here:
Website: https://mediacenter.org.ua/
Twitter: https://twitter.com/CenterUkraine
Facebook: https://www.facebook.com/UkraineMediaCenter
YouTube: https://www.youtube.com/channel/UCakUdCyDNCdzfosJN2fAWpw
Telegram: https://t.me/mcu_odesa
Read more: https://mediacenter.org.ua/news