Back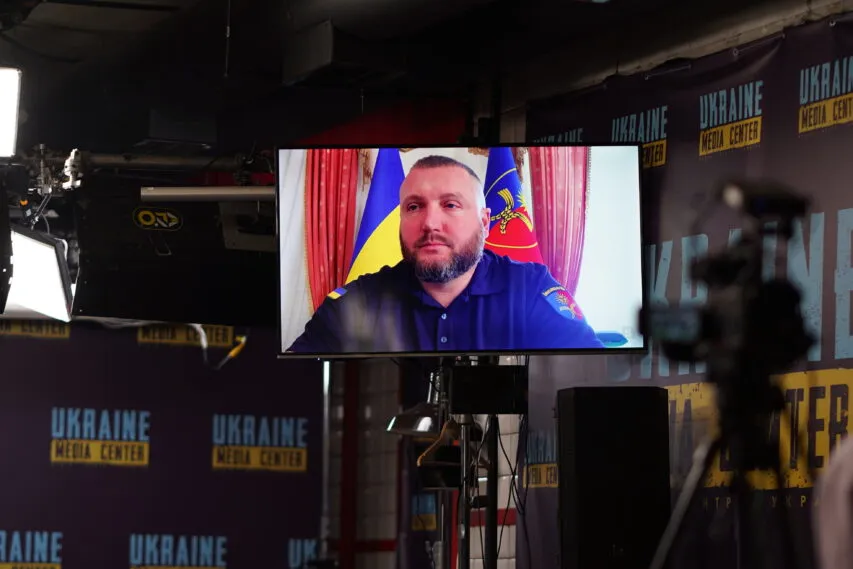 Сергій Гамалій, голова Хмельницької обласної військової адміністрації, Медіацентр Україна
October 18, 2022, 13:00
"Backup power supply routes have been developed; the region is ready for any consequences of enemy attacks," Head of Khmelnytskyi Oblast Military Administration
Backup power supply routes and protocols for the relevant public utility services have already been developed, and the region is ready to deal with the consequences of any russian attacks on the energy infrastructure.
Sergiy Gamaliy, Head of Khmelnytskyi Oblast Military Administration spoke about this at a briefing at Media Center Ukraine.
"We have known since the first day of the war that this (Khmelnytskyi NPP) is one of the most important facilities for us. So all the safety measures to prevent any attacks have been taken, we have done everything that depends on us…
All possibilities are being considered, there are several options of how this may happen. And we have more than one or two of these (backup) routes, so we are fully prepared for any development of the events," —the Head of the Oblast Military Administration said.
Sergiy Gamaliy also noted that during the past week, the enemy launched three missile strikes on Khmelnytskyi oblast. In total, 6 rockets were fired in the direction of the region, 3 of which were shot down. As a result of the hits, territorial communities of Khmelnytskyi oblast were completely cut off during the day, but by the evening the utility services managed to restore more than 90% of the power supply.
As reported on October 17, the russians launched a missile attack on Khmelnytskyi region. The Head of the Oblast Military Administration reported that there were explosions on the territory of the region.
Read more: https://mediacenter.org.ua/news