Back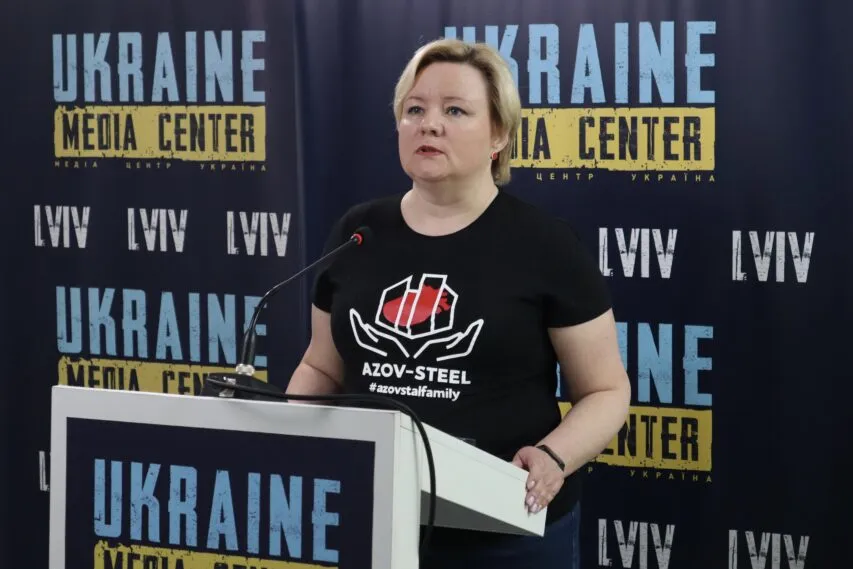 Briefing at the Media Center Ukraine-Lviv
May 19, 2023, 14:51
Azovstal defenders held captive by russians have been in information isolation for a year
However, even international legal organizations cannot influence the enemy.
The relatives of the captured Mariupol defenders are trying to draw attention to this problem on the eve of the anniversary of the leaving Azovstal on May 20, 2022.
The meeting with the soldiers' relatives took place at the Media Center Ukraine-Lviv.
"Exchanges of Mariupol defenders are stalled because of the russians. The Azovs are the ones who can best be bargained for. That is why negotiations and exchanges of Azovstal's defenders are infrequently", says Iryna Novosiadlo, mother of one of the Azov fighters who returned from captivity.
"I would like to see more exchanges. Because if you look at how many fighters are returning and how many are still left, the exchanges can take years. There is great hope for international legal organizations, the UN and the Red Cross, which might have leverage over the systemic violator of international law. The results of their work show that it is very insignificant", says Tetiana, the mother of one of the captured Azov soldiers.
More than 2,000 Ukrainian prisoners of war are still in russian captivity. Among them are about 700 Azovs. A series of events will be held in Lviv these days to draw attention to the prisoners of war and support their families. Everyone is welcome to join the events.
Watch the full briefing on the YouTube channel(in Ukrainian).
📍Media Center is located at 20 Ruska Street and functions as a co-working space from 10:00 AM to 6:00 PM.
Contact phone:
+38 067 652 91 97
Read more: https://mediacenter.org.ua/news