Back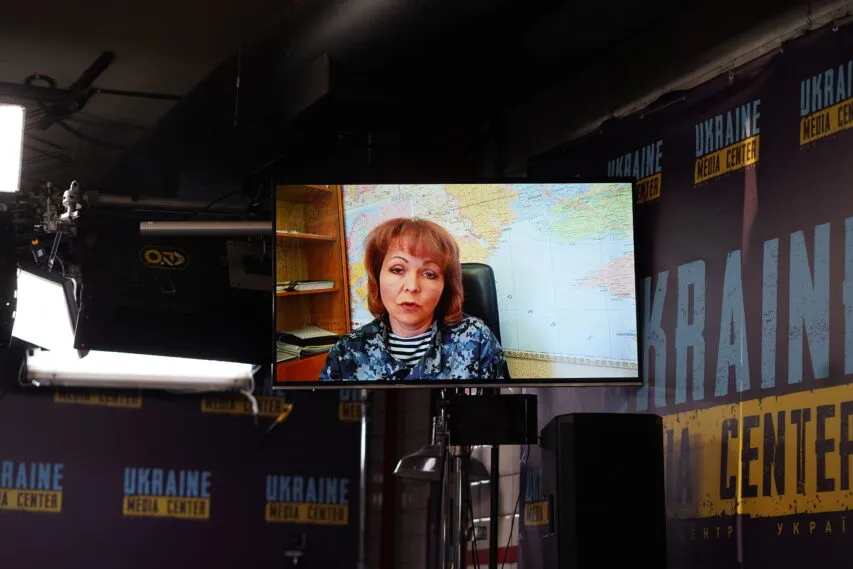 May 25, 2022, 14:01
"Authorities of Unrecognized Transnistria Have Realized That Ukraine Would Not React to Their Provocations," Operational Command South
Unrecognized Transnistria is fed up playing up escalating tensions with Ukraine. As a result, authorities of the unrecognized republic lowered the terrorism threat level in its territory from "Red" to "Amber." Natalia Humeniuk, Head of the Press Center of Security and Defense Forces of the Operational Command South, described the situation during her briefing at Media Center Ukraine.
"Enemy forces, including their propagandists, hyped up information about the escalated tensions and use of russia's forces located there against Ukraine. They talked about opening another frontline or a strike from the territory of unrecognized Transnistria. These were classical provocations as we know them since long ago. They included arsons in military recruitment offices and some explosions in border areas of Transnistria. However, the border on our side is properly protected. Thus, they realized that their provocations could not influence the international community and Ukrainians," Natalia Humeniuk stated.
It was reported that Igor Dodon, Moldova's former president, was detained in Chisinau on May 24, 2022, during a raid and search of his house by the Moldovan Anti-corruption Prosecutor's Office. According to Mariana Cherpec, the Press Secretary of Moldova's Prosecutor General's Office, Dodon is suspected of corruption, illicit enrichment, obtaining political funding from a criminal organization, and high treason.
Read more: https://mediacenter.org.ua/news