Back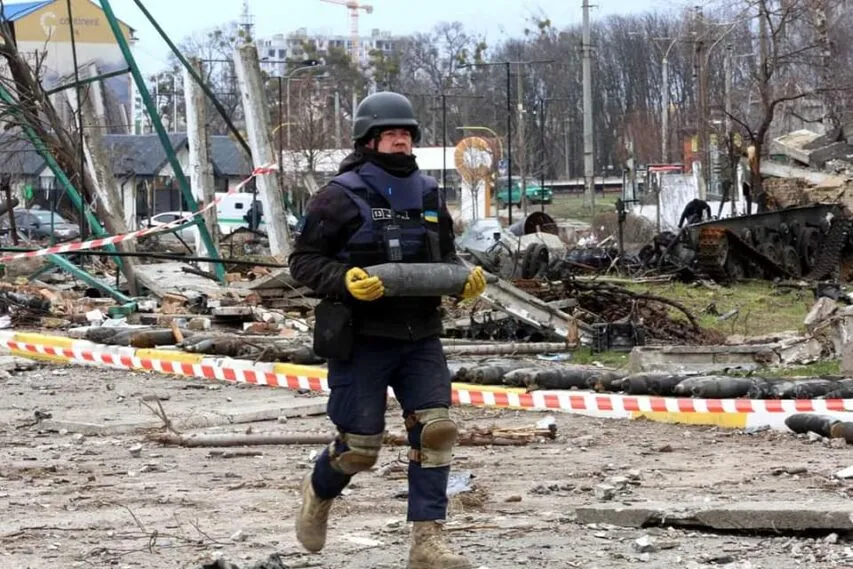 фото ДСНС України
April 6, 2022, 13:20
Authorities in Kyiv Oblast Try to Bring Bucha, Irpin, and Other De-occupied Towns Back to Life As Soon As Possible
Restoring power, water supply, and communication systems is the first priority in areas of Kyiv Oblast liberated from the russian invaders. Once it is done, businesses will be able to work, and the situation will begin to stabilize. Statements to this effect were made by Dmytro Nazarenko, First Deputy Head of Kyiv Oblast Military Administration, during his briefing at Ukraine Media Center. According to him, rescuers are busy de-mining the liberated areas. However, many areas have not been checked yet. Hazards include both unexploded shells and explosive devices deliberately planted by russians.
"At the moment, we engaged enough resources and equipment. There are about 25 State Emergency Service teams from different regions. The police are working as well. We will do everything as soon as possible," Dmytro Nazarenko explained.
The official emphasized that people should not return to the de-occupied towns until officially permitted by the authorities. In the meantime, people remaining in these areas are provided with humanitarian aid.
"Once we reached the de-occupied areas, we collected information about the needs and started supplying people with everything they needed. There are enough food, medicines, and hygiene items," Dmytro Nazarenko assured.
Ukraine Media Center. Follow the news via the links below:
Website: https://mediacenter.org.ua/
Twitter: https://twitter.com/CenterUkraine
Facebook: https://www.facebook.com/UkraineMediaCenter/
YouTube: https://bit.ly/3whbxSm 
Telegram: https://t.me/lvivmediacenter