Back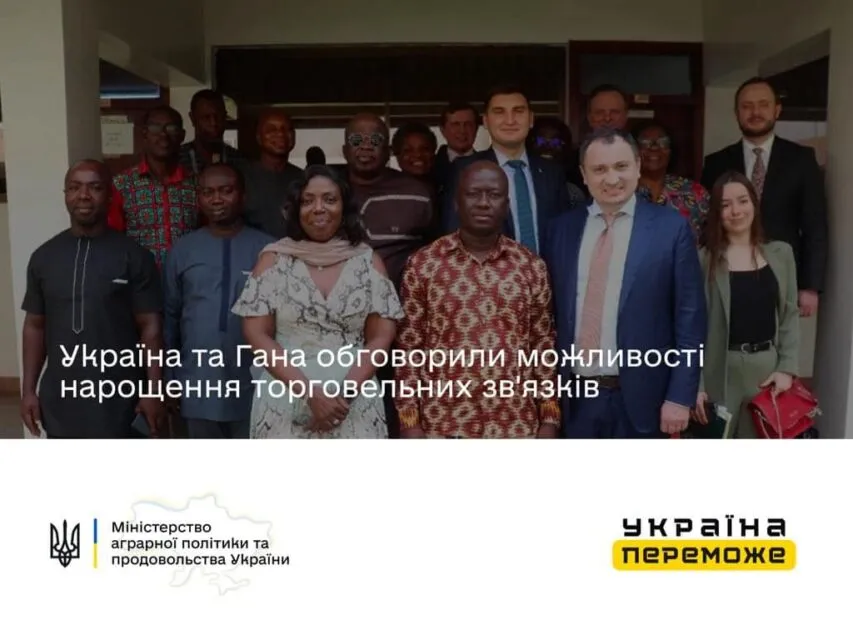 The photo from open sources
January 16, 2023, 12:41
Attention to Africa Should Be a Much Higher Priority for Ukraine: It Is a Major Trading Partner and Countries with Votes in the UN — Minister of Agrarian Policy and Food
The delegation of the Ministry of Agrarian Policy and Food of Ukraine made a visit to African countries. Mykola Solskyi, Minister of Agrarian Policy and Food of Ukraine, told in detail about its purpose and results at the press conference in Media Center Ukraine – Ukrinform.
"The visit to Africa is a part of attention that Ukraine currently places on Africa. It is significantly bigger than before, for several reasons. The first reason: it is a major trading partner of Ukraine in the field of food grains relations. We have classically supplied a lot of grain there for 10–15 years. The second point is that we need to place more attention on these countries, because we have to explain more about the situation that we have in our country, about this war, so that they understand better what is happening. There are many countries there, each country has one vote in the UN, and it's a big deal," the Minister explained.
Mykola Solskyi spoke about the countries visited by the delegation and the agreements established.
"The trip was to the West African countries, we had meetings in Senegal, Ghana and Nigeria. These countries constantly take a lot of food products, primarily wheat from Ukraine and not just that. This is a large market in terms of population. Each of these countries is willing to make possible certain logistics solutions in their ports related to unloading, storage and constant presence of Ukrainian grain. A Memorandum was signed in Senegal, a summit-level conversation with the country leadership is being prepared, and preparations of additional documents are under way now. Representatives of Ghana are willing to sign the Memorandum," the Minister said.
"This is a step that should turn into systematic work related to African countries and not only. In my opinion, the opinion of the President and the Ministry of Foreign Affairs, Africa should be raised to a much higher priority than now, in terms of attention," Mykola Solskyi added.
Read more: https://mediacenter.org.ua/news