Back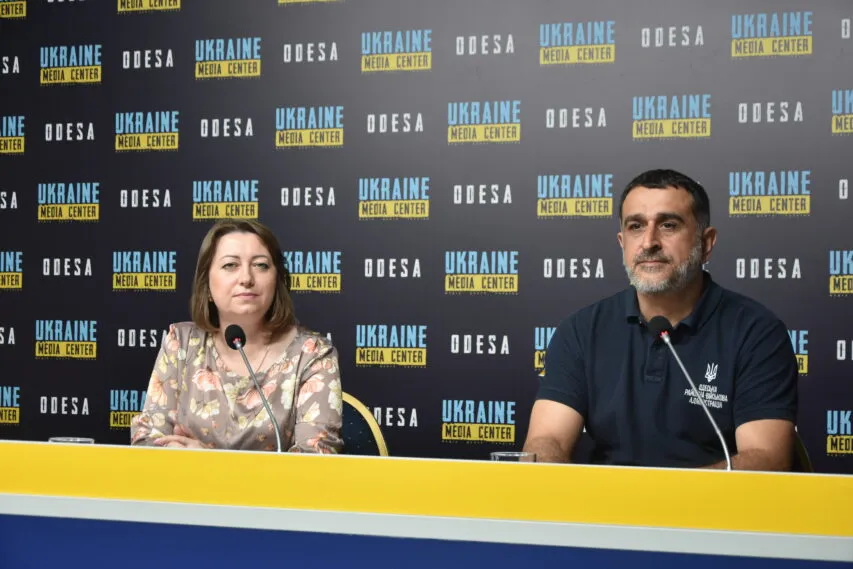 Photo by Media Center Ukraine – Odesa: Svitlana Pomukchinska, official of Odesa regional employment center; Arkadiy Mkrtichyan, deputy head of Odesa district military administration
July 13, 2023, 14:16
At the beginning of July, 4.5 thousand people were officially unemployed in Odesa region 
Of these, 78% are women and 22% are men. Svitlana Pomukchinska, official of Odesa regional employment center, told this at a briefing at the Media Center Ukraine – Odesa. According to her, such a division may be due to the fact that men have to submit a military ticket for registration.
She noted that in 2022, the regional employment center registered 28,644 people.
"As of June, 15,888 people in Odesa region had the status of unemployed, and 7,815 people have registered since the beginning of the year. Almost, 6200 people have been employed since January 2023, including before becoming unemployed. Today, 4.5 thousand people are registered as unemployed with the Employment Service," – the official said.
She said that the center has registered 1365 current vacancies now, half of which are in Odesa district. Three people apply for one job.
"I would like to note that there is a shortage of vacancies for auxiliary workers, accountants, cleaners, salespeople, cashiers, cooks, loaders, security guards, and junior medical staff. However, there is a shortage of skilled workers, such as tractor drivers, drivers of categories D and E, hoists, electricians, and welders. There is also a shortage of doctors and teachers," – Svitlana Pomukchynska said.
Arkadiy Mkrtichyan, deputy head of Odesa district military administration, noted that the main task of the district authorities is to employ IDPs. He noted that over 112 thousand IDPs are registered in the district.
"But if we do not take into account children, pensioners, people with disabilities, there will be only 25-30 thousand able-bodied people. But no more than 1,000 IDPs are officially employed. Many people do not want to work. Some of them are in a difficult psychological state. They will also receive various assistance, they are waiting for the war to end soon, and they will be able to return home," – the official said.
Read more: https://mediacenter.org.ua/news