Back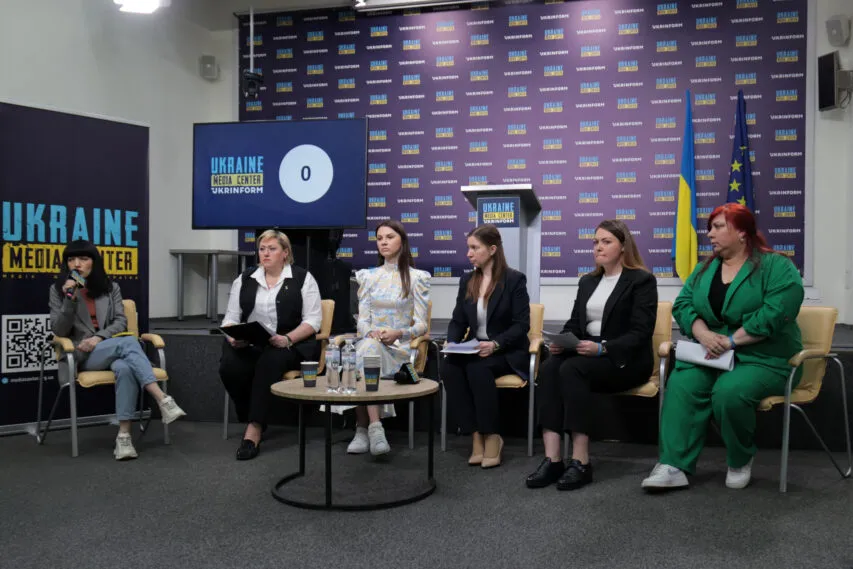 "Woman of Steel" Council of Wives and Mothers of Ukraine's Defenders, Media Center Ukraine — Ukrinform
May 16, 2023, 13:00
 At present, relatives have no official means of communication with captured Ukrainian defenders — mother of captured Azovstal defender
There are no official opportunities for relatives to communicate with the defenders currently held captive by the russian occupiers, despite the provisions of the Geneva Convention.
Nataliia Kravtsova, mother of a captured Azovstal defender, who is in russian captivity, made this statement during a briefing at Media Center Ukraine — Ukrinform.
"They do not know what is happening to their relatives, whether they are alive or whether their children have grown up this year. They are completely isolated. In the same way as we are. That is, the families have no official communication. We have all been living in an information vacuum for a year. We do not know where our relatives are, where they are, we do not know in what condition they are. We have no way to have parcels delivered to them, send them letters, and communicate with them in any way. Neither them, nor us have a way to talk to each other," noted Nataliia Kravtsova.
At the same time, she talked about when and under what conditions she managed to get information about her son, the defender of "Azovstal", who was in russian captivity.
"I heard about my son's fate for the first time in March, when his commander was released. And only then did I learn that he was in Olenivka, that he survived the terrorist attack on July 29, when the barrack was blown up. And these were the first news from him, say, from May 20 to September 21. And after that, there has been no information on where he is."
As reported, on May 16-20, 2022, the defenders of Mariupol withdrew from the territory of the Azovstal steelworks after 86 days of unprecedented defense in the triple encirclement of the enemy.
Back then the whole world admired the strength of spirit of the Azovstal defenders. However, neither the defenders themselves nor their relatives could imagine that after evacuating from five-ton aerial bombs, they would be sent to russian torture camps for an indefinite period of time.
Read more: https://mediacenter.org.ua/news