Back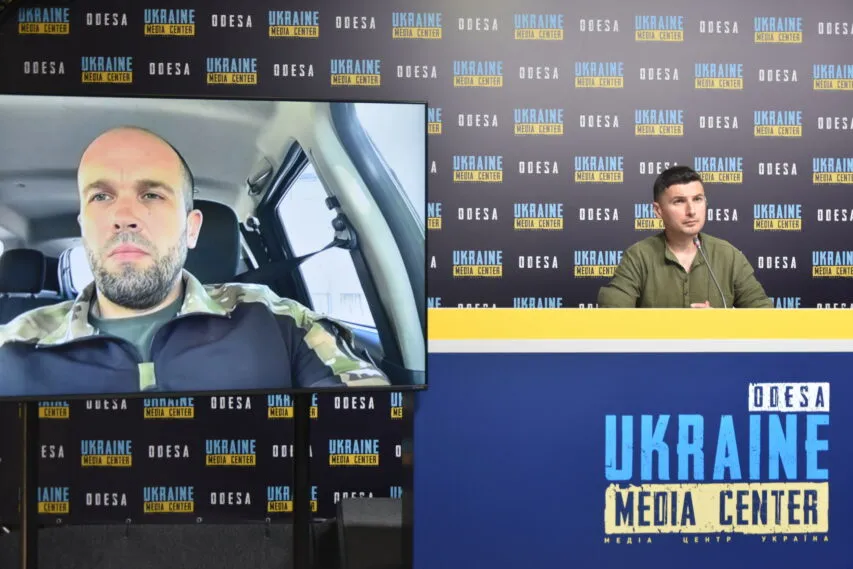 Photo by Media Center Ukraine – Odesa: Oleksandr Tolokonnikov, speaker of the Kherson regional military Administration
June 6, 2023, 14:01
As of 01:30 PM on June 6, about 1000 people evacuated from Ostrіv neighborhood –  Kherson regional military administration
There are 50 buses running between the regional center and the settlements threatened by flooding. This was stated by Oleksandr Tolokonnikov, spokesman for the Kherson regional military administration, at a briefing at the Media Center Ukraine – Odesa.
He said that there is a threat of cutting off the settlements of Mylivska and Tyahynska communities, as well as Kozatske and Vesele villages.
"All services are working, we are evacuating people. Law enforcement officers are taking out people with limited mobility and the elderly. We have evacuated 1000 people from the Ostrov neighborhood. About 50 coach buses are working on the evacuation, and the first evacuation train left at 12:00 PM. We were ready, we had an action plan in case of a need for mass evacuation, in case of massive shelling. But we needed this plan now," – the official said.
He called on all people who have the opportunity to go at least to the regional center, where the authorities have now set up four points for evacuees. He also added that there is a danger of flooding in the occupied territory in about 20 settlements, from which people have also begun to evacuate on their own, because the occupiers are doing nothing to save people.
Tolokonnikov also added that there is currently no threat of a shortage of drinking water.
"In the regional center, out of 136 wells that provide drinking water to the citizens, only 10 are at risk of flooding," – the official said.
He added that, according to the State Emergency Service, the maximum water level will be in the morning of June 7, and then the water will go down.
Read more: https://mediacenter.org.ua/news