Back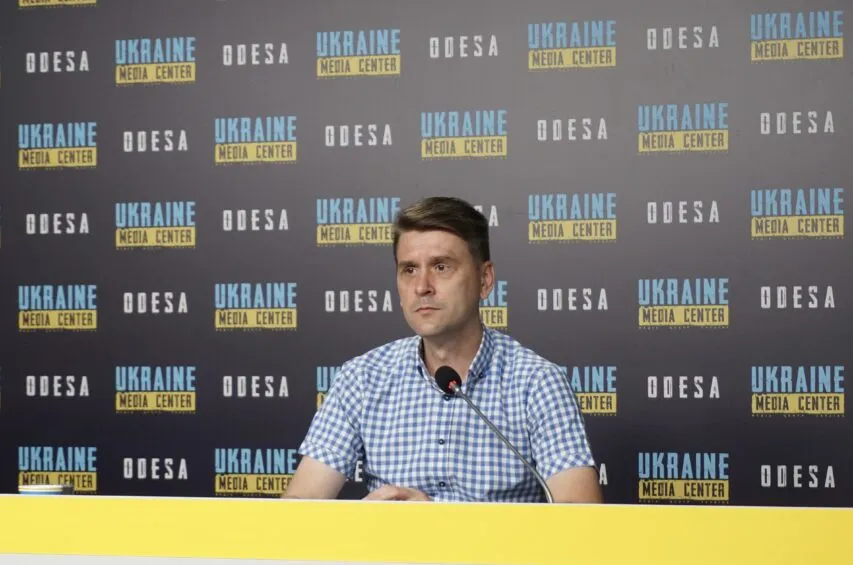 Photo by Media Center Ukraine – Odesa: Oleksandr Kovalenko, military and political observer of the Information Resistance group
August 16, 2023, 12:39
Article 5 of NATO's charter, more anti-ship missiles and naval drones can renew the "grain agreement"  –  expert
All this needs to be used in a complex, and for this purpose, "geopolitical decisions" need to be made. This opinion was expressed by Oleksandr Kovalenko, military and political observer of the Information Resistance group, at a briefing at the Media Center Ukraine – Odesa.
"There are several options for renewing the "grain agreement". But they require geopolitical decisions. It is possible to lay routes for ships as close as possible to the territorial waters of NATO countries – Bulgaria, Romania, Turkey. So that, if there is a threat of interception by russia, they can enter the territorial waters of these countries. russia will definitely not provoke NATO countries, because the alliance can use Article 5 of the charter or other mechanisms," – the expert said.
He added that back in 2022, thanks to the Harpoon and Neptune anti-ship missiles, a security sector was created off the Ukrainian Black Sea coast.
"Now the russians cannot approach the Ukrainian coast and fire at Ukrainian cities from the barrel artillery of their ships, as they used to do before. Expansion of such a security zone would be an effective element for the reproduction of the "grain agreement," – Kovalenko added.
Finally, the third security element is the use of unmanned boats for patrolling the Black Sea, which have already proven to be effective. However, Mr. Kovalenko noted that all three factors need to be used simultaneously to effectively renew the agreement.
Read more: https://mediacenter.org.ua/news